For Heartland Bank customer Jay Knapp, operating his family farm has been a lifelong passion; one that he has been fortunate enough to enjoy thanks to the great team of people that make up and support his farming operation.

On a cool October morning, about 10 miles southwest of Ord, Ne, we sat down and spoke with Myra Valley farmer Jay Knapp. Catching a farmer during the heart of fall harvest is no easy task. Yet Jay graciously took the time out of his day to converse with us about his operation. We wanted to know more about what it takes to manage a successful grain and livestock operation in today's rapid paced ag industry.

""Agriculture is a way of life for us," Jay says. "We enjoy the challenges and the opportunities that farming presents from day-to-day." Jay and his family have been meeting these challenges for several generations now, as their roots in agriculture and this area of Nebraska go back over a century.

The farm Jay & Kay Knapp own and operate is located ten miles southwest of Ord, Nebraska in Myra Valley. Their cattle feedlot, the center of their operation, is located on ground that was originally homesteaded by Jay's family, five generations ago. Jay's parents still live in the home located on this farm. Jay's wife, Kay, also comes from a farming background in Fillmore County.

From an early age, Jay knew he wanted to farm for a living. For him, "It was just a matter of focusing and working towards that goal." During his school years, Jay was very involved with FFA and 4-H. FFA in particular, allowed Jay to build a network of individuals in the ag industry that he was able to glean ideas and insights from their perspectives. Many of these connections resulted in friendships he still has to this day.

After graduating high school, Jay began farming almost immediately. "I was fortunate to work with a lot of good people, that taught me a lot along the way." The knowledge and guidance he received from others along with the opportunity from his family to farm was key to his early growth and success. Jay began farming during the 80's, which was an especially difficult time for the ag industry.

If Jay had to pinpoint the biggest factor to the overall success and growth of his operation, he is quick to point out it's the people. Although technology and the science behind agriculture are important, Jay wouldn't be where he is today without the team of people helping him out. "I try to surround myself with people that I, first off, know and trust, and I really try to use their expertise."

To run the day-to-day operations of the feedlot and grain production side of the business, Jay utilizes a team of full time and part-time hired help. This is especially helpful for staffing the feedlot operations as raising livestock is a 365-days a year job. "Those guys are really valuable to me. They may only be part time, but they really help at critical times," says Jay.

Throughout his operation, Jay is very appreciative of the team of workers he is able to rely on. "Having quality people that can not only accomplish but take care of and have real pride in what they do is very important," says Jay. "It's something I am very fortunate to have here. I've really been able to hire people that have talents in the areas I don't."

In addition to hired help, Jay utilizes a team of industry professionals for production, marketing, accounting, nutrition, and banking. "Their good at what they do. I recognize that my component is to try to mesh all that together, not to try to figure each component out on my own."

Jay also notes, the importance of having the right financial partner for the growth and sustainability of his operation. "Having the confidence and trust of my loan officer, Kent Helm, and the management of Heartland Bank is huge. I couldn't do it without them either, and I am very grateful for that."

Like many other farms, Jay also receives help from his family. This was especially evident during the two days we spent visiting Jay's operation. Jay's Wife, Kay, prepared home cooked meals for the workers. After school was out, Jay's youngest son, 9-year-old Adam Knapp, was seated right next to his dad in the combine. When one of Jay's part time workers had to leave for the day, Adam jumped right over and began running the grain cart. Jay's father also helps out seasonally throughout the year.

""Family is not only helpful when it comes to this industry, but supportive as well," Jay says. "There are many challenges farmers face that they have no control over. Because of those challenges, there is a component that comes with living this lifestyle that is different and harder from the other lifestyles. Family is the key aspect in my life that keeps me going from day to day."

As we left Jay's farm, it was easy to see why he values his team so highly. In the midst of fall harvest, his operation was running like a well-oiled machine. Each of his workers had their own responsibility and each contributed to the overall success of his operation. It was evident his workers took pride in their work and enjoyed what they did. Jay had summed it up nicely in our conversation earlier that day, "Having talent is extremely important. There are people that have the abilities to get things done well, and boy if you can put those people in place, it makes a lot of other things easier."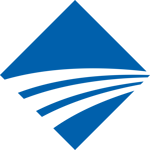 Heartland Bank is a family-owned bank located in 13 different communities across the heart of Nebraska. Heartland Bank's vision is to improve the lives of customers, associates, and communities. Voted American Banker 2022 Best Banks to Work For. Learn more at MyHeartland.Bank.
Get the latest news & stories in your inbox!