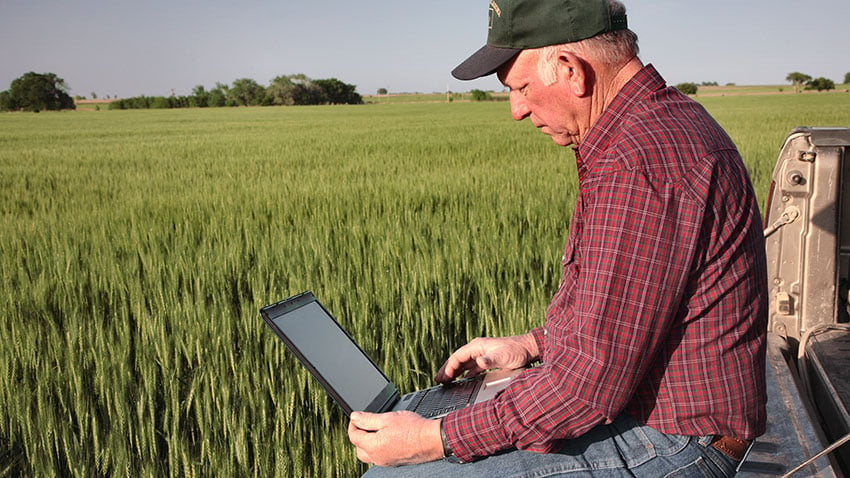 Good Business Management & Precision Agriculture.
Since the latter part of 2014, the market price for corn has hovered under $4.00 a bushel for much of the time. Grain prices for most crops have dropped far off the highs we saw in 2008 and again from 2010 to 2013.
So naturally it's a bit of a shock. Some may worry. Most long-time farmers, though, know that the market is cyclical. We're oversupplied and bringing in bumper crops.
The futures market points to $3.85 a bushel for December 2017 corn. There may be a period during the summer it will hit $4.00 or higher, and careful eyes will be watching for that opportunity.
Even if prices remain low for a while, there's little reason to start comparing our downturn to other bad times. The 1980s come to mind – prices dropped and there was a shakeout of producers. Surviving farms had to deal with a decade of prices at or below breakeven.
Farming is different today and so are farmers.
Back then, when things got tough, everyone simply tried to work harder. They planted more. They worked 18-hour days. With smaller equipment, they looked for the answer in the field, in their backs and in their hands.
Today, producers have become better business operators. There's better understanding of good business practices and sound financials. Many have a market analyst they work with, someone who helps them gauge every sell signal.
If a producer knows his breakeven point and takes advantage of selling opportunities, there's no reason to turn caution into worry.
New technology and precision agriculture are on our side.
Sure, low prices mean we need to run lean operations. We're good at that, though. We know more about the cost of producing a crop than any farmers in history.
There's been a revolution in farm technology. We're all practicing precision agriculture, and this gives us a lot more than flawlessly straight rows of corn.
We know to the penny what each bushel of crop costs in seed, chemicals, fertilizer and machinery. With yield mapping, we go into each season with a precise plan for maximizing the yield of each field. Fire up an aerial drone with an NDVI camera and we can do precise plant population counts by acre as early as June or July. Technology lets us know how we're doing earlier and earlier each year, which doesn't just help us produce more; it also helps us market smarter.
Our overall economics are better.
In the 1980s, there were a lot more leveraged farms. Farmers carried a lot more debt. Plus, they were burdened with high interest rates and high inflation, which made it more difficult to get out of debt.
Our financial footing is sound today. Even with corn under $4 we can still follow good business practices and find our breakeven point. We can still run healthy operations.
Yes, we're producing a surplus of corn, soybeans and other crops, but demand is still good. Ethanol helps with domestic demand, and exports are still strong, making some think corn and soybean prices will both uptick slightly in 2017.
Farmers today need to know their numbers, know their breakeven point and sell within the upper third of market prices. And that's true anytime.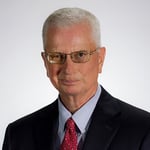 Ted Marek is a Senior Vice President of Heartland Bank and is also on the Bank's Board of Directors. He graduated from UNL with a degree in Agricultural Economics. Ted has worked from the Geneva Branch of Heartland Bank for over 35 years with his primary activities associated with agriculture lending. He also operates a row crop operation south of Exeter.
Get the latest news & stories in your inbox!