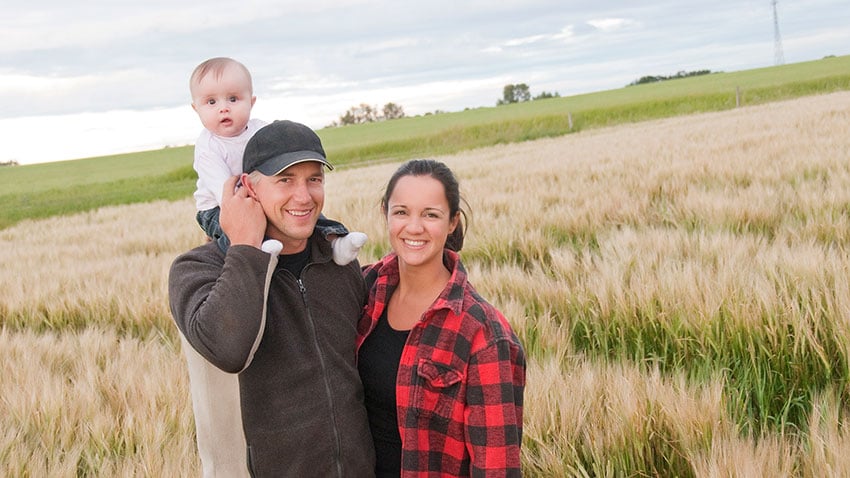 Adapting Takes Time.
I grew up on a farm in South Dakota. So the farm life is something I know well and really love.
After graduating from South Dakota State University with degrees in Agriculture Business and Commercial Economics, I went to work for Nash Finch, a food distribution company. My job took me to Norfolk, Kearney and finally Hastings, where I met my husband Rick, a third-generation farmer.
We own farmland near Geneva and Burress and also rent additional ground. This tends to be the norm in Nebraska. Most farm families own some land and rent additional land to try to find good production numbers.
When I said "I do", I knew what I was committing to as a farm wife – and, really, those are the wrong words. I wanted the farm life and everything that comes with it.
But for new wives who haven't grown up on a farm? There's a lot to get used to.
The Farm Comes First
When you're a part of a farm family, the farm comes first. You may not be able to do everything you might want, right when you want to do it. Your sister might be going to the Husker game, but your husband will often need help with planting, harvesting or other work.
Birthdays, Anniversaries – Sometimes Everything Must Wait
The farm doesn't know it's your wedding anniversary – and neither do the calves that need pulled. If your birthday or anniversary falls during harvest, you might as well plan on celebrating it another time of year. There's just no way around it.
There's No Paycheck
Your household will most likely run on your farm's operating line of credit. You get your income when you harvest and sell your crops. You might diversify and generate income throughout the year from selling livestock. But there's no steady paycheck every month like with a typical job.
You Carry a Lot of Debt
It takes a lot of money to run a farm, especially when it comes to machinery. Depending on the size of your farm, you might have as much as $1.5 million tied up in tractors, planters and combines. Sometimes this debt feels overwhelming. But it's usually in proportion to the size of your farm and to your anticipated yields over a five to seven-year period.
Things Will Feel Out of Control
You can't control the weather any more than you can control the market price for corn or soybeans. Farming takes some faith that things will work out, especially when nothing seems to be working out.
You'll Need to Learn to Budget
Even when times are good and market prices are high, you want to be careful not to overextend yourself financially. Farming comes with fixed expenses, and the most prosperous farms keep their operating costs and family living expenses on a budget.
Even with all its challenges, the farm life can be enjoyable and rewarding. You have your own space, more time with the kids and room to let the dogs run. I think the farm life is great for raising kids. Participating in 4-H, showing cattle and finding other interests and hobbies can bring a family together.
About half the farm wives I know work full-time jobs. They don't just do it for the income, they do it for the health benefits, too. This is something you may want to consider. Many are active in church, school and daycare to make friends and build a social life. Some help with the farm's bookkeeping and use it as a tool to learn the business.
However, you choose to tackle life on a farm, be sure to give yourself time to adapt. Before you know it, you'll learn to enjoy all the wonderful benefits of having your own personal horizon.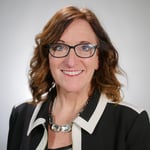 Jan Stoldorf is a Vice President at Heartland Bank and serves as the Branch President of the Geneva and Shickley Branch. She has been an associate at Heartland Bank since 2002.
Get the latest news & stories in your inbox!