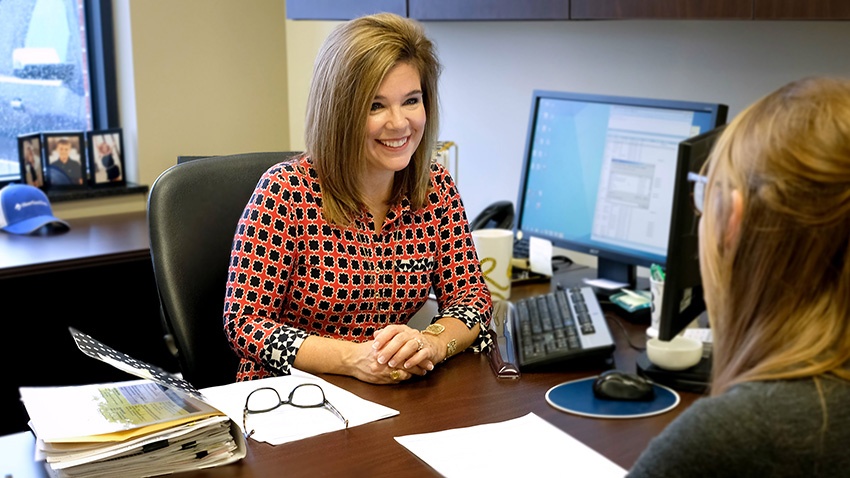 Are you an experienced leader who is looking for an opportunity for professional growth?
Do you have a proven track record of success in finance, business or banking?
Do you enjoy connecting in the community?
Can you build new relationships and expand existing business opportunities?
If you can answer "Yes" to these questions, Heartland Bank may have the perfect role for you. Heartland Bank is a growing organization that has this opportunity in the Hastings location.
What is the role of a Branch President?
The branch president is responsible for the overall leadership and operational efficiency of the branch.
What will you do as a Branch President?
You will improve the lives of customers and associates with your leadership and financial skills. You will identify, acquire, and grow new and existing profitable business relationships to create value for customers and the Bank. You will provide support, guidance, and development for branch associates.
You will be responsible for achieving results for Heartland Bank, today and tomorrow, by:
Living the values
Building capabilities
Taking responsibility for results
What education/experience is preferred for a Branch President?
Bachelor's degree in business, finance, accounting or related field
8 - 10 years of banking experience, including supervision
Or equivalent combination of education and experience
Knowledge of business and banking policies, procedures and government regulations and accounting principles
If you are seeking a career with an organization that fosters personal development, growth, change, responsibility and success, please click on the link below to submit your application online. You may also attach and submit a cover letter and resume to this online application.

Have questions? Please contact Deb Gross, our Human Resources Director, at dgross@myhbank.com or 402-759-8119 or 800-759-3119.
Heartland Bank is an Equal Opportunity Employer. All employment, personal and financial references will be reviewed.