As an eight-year-old, Leslie Carroll showed her first calf in 4-H.
As a high school student, Leslie started helping her grandpa feed calves; and as a senior, she picked a topic for a research paper that steered her towards her future.
"I like the idea of feeding the world. I always had a passion for cattle, but then I did a research paper on how the population is growing. The idea of me being able to produce food for the world really propelled my wanting to have a career in agriculture," Leslie explains.
Now, Leslie is working to take over Priefert Farms, a cow/calf operation, which has been in her the family since the 1950s.
A 2016 alumni of Fillmore Central High School, Leslie is currently taking general education classes online at Southeast Community College. Online courses allow Leslie to still work on the farm while getting her degree.
Once her courses at SCC are completed, Leslie plans to transfer to the University of Nebraska – Lincoln and continue taking online classes to earn her degree in AgriBusiness.
"Education is important because I want to make this farm the best it can be. In order to do that, I need to have as much knowledge as I possibly can."
However, Leslie doesn't stop there with her education.
Choosing to work on the family farm while going to school and having a job at the feedlot allows her to gain insight from farmers with decades of experience.
"That's what's really neat about a family operation, is when you have 80-year-olds working with teenagers, there's a lot of learning to do and a lot of experience you get quickly," Leslie said.
Love of the Lifestyle
Her time, effort, and heart are invested in the cattle.
Balancing 2:00 am wake-up calls, homework, and her duties at the farm and feedlot, doesn't make farming an easy way of life to choose, though.
Despite the hard work, Leslie still loves being on the farm. With the sun rising or setting, checking on her cattle always marks the favorite part of her day; and watching as they grow over time gives her a sense of accomplishment.
"It's not the most fun when you have to get up at two in the morning to check cows that are calving, but when you are out there, and you get to actually see a live birth it makes it all worth it. You don't even need to second guess what you're doing," Leslie said.
Her passion for cattle and contributions to the world's food supply aren't the only reasons she chose to come back to the farm.
"My grandpa would be the biggest inspiration for me because he's always loved it, ever since I can remember. He's 88 now and still out here and just in love with the farming life."
Women in Agriculture
The agricultural industry is currently in a large generational shift. Baby Boomers are looking to retire and working to create succession plans for the younger generations to take over.
Leslie is a part of the shift.
"It's important for the younger generation to come back because there's a lot of pride in a family operation. It's a great place to raise a family, and you can teach kids a lot about work ethic."
Leslie is also a female in a largely male-dominated industry. Even though, it's thought to be more common to see women handle a lot of the behind-the-scenes work of farming operations, Leslie doesn't feel she faces discrimination as a female in the ag industry.
"I think women do a lot of the behind-the-scenes work, but I don't think it's really different than anyone else. You just all work together for a common goal," Leslie said.
She envisions land improvements and seeing numerous cattle progress, from their first wobbly steps to the end, at Priefert Farms over the years. She has dreams and goals to make sure the farm reaches its full potential, and she'll be there, at the forefront, making it all happen.
"If you're looking to start a farming career - if it's a goal, I would jump into it. It's really rewarding. It's not easy at all, but it's the little things that make it worth it," Leslie said.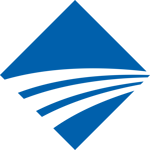 Heartland Bank is a family-owned bank located in 13 different communities across the heart of Nebraska. Heartland Bank's vision is to improve the lives of customers, associates, and communities. Voted American Banker 2022 Best Banks to Work For. Learn more at MyHeartland.Bank.
Get the latest news & stories in your inbox!