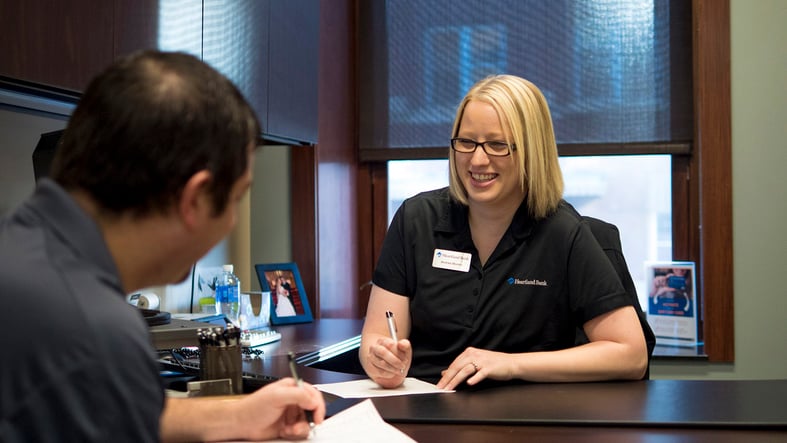 Usually, the thought of switching banks can seem overwhelming. There can be multiple reasons, such as you've been with your current bank for a while, the stress of automatic payments is holding you back, and you don't feel as if you have the time.
However, there comes the point when the banking relationship just isn't working anymore. In fact, it might be time to break up with your bank.
Here are some reasons to consider switching banks:
1. You're looking for better service.
Depending on the bank you're at, you may feel the customer service is subpar. How can you tell the customer service is getting worse? Think of when you walk into the bank. Are there bank associates greeting you? Do they know your name? Are they friendly when you are asking for help with your financial situation?
A lot of times I have customers call to switch banks saying, "I walk into my bank and there's no one there.' They get a sense that there aren't people there to help them and that's not what it's like at Heartland Bank. We have associates who know our customers by their first name and I hear our customer service associates saying hello to everyone who walks through our doors.
What to look for in a new bank:
Customer service should be an instrumental part of your banking experience. Before making the switch, I recommend you call an associate to talk to them or research the bank on their website. Look for customer testimonials and success stories so you can get an honest feel for the bank's customer service.
2. You have different career/life/banking goals.

Everyone is different, with different goals, careers, and lifestyles and their banking should be too. Sometimes, when you start banking at larger banks, you lose the personalization you need to get the most out of your banking.
It gets to the point where they're not understanding what you need and they aren't invested in helping you reach your financial goals. That's a sign you need to switch banks.
What to look for in a new bank:
I recommend looking for a bank who is willing to sit down with you and give you personalized banking service. Your banking needs are one-of-a-kind, and you deserve to have a bank who will meet those. I also recommend for customers to bring their statements into Heartland Bank because I can tell which products will work best for them. This way I can build a custom lineup of products and services for each customer.
3. You're fed up with the fees and rates of your bank.
A few fees here and there might not bother you, but if you've noticed your bank fees starting to show up more often, it might be time to start looking elsewhere to bank.
When you're starting to research new banks, I recommend you ask them what the fees are for and the stipulations required to make sure you aren't paying fees. Sometimes, you'll see there is a lot of fine print to make sure you're not paying any fees.
For example, here at Heartland Bank we don't charge customers hidden fees and we work to keep banking and the associated fees uncomplicated. We also have over 25,000 ATMs in-network across the nation to help you avoid surcharge fees. On top of that, if you compare the interest rates on simple things like savings accounts, local community banks more than likely are offering better rates than the big banks.
What to look for in a new bank:
Don't forget, banking fees are inevitable. Look for accounts offered charging nominal fees or has realistic requirements. You can also switch to a free checking account that doesn't have a minimum balance requirement or a monthly maintenance fee.
4. You want better technology.
There was a time when filling out deposit slips and calling in transfers was the way to bank. However, with the increase in technology over the years, you should be able to bank wherever you are.
If, for example, you travel a lot of work or live out of town and you're struggling to maintain your finances with an outdated online banking platform it may be a sign you need to switch.
What to look for in a new bank:
Look for a bank who has top-notch digital banking services to give you the most flexibility and ease-of-use when it comes to managing your finances digitally.
Also, look to see if they offer newer technological services, like mobile payment options. Usually, this is a good indicator the bank is continually striving to provide updated digital services to its customers.
Heartland Bank, for example, consistently updates both their mobile banking app, HB Mobile, and online banking platform. With the free services offered through these digital banking platforms, like transfers, bill pay, mobile check deposit, and TouchID login, they are perfect to help you bank 24/7.
Learn More About Digital Banking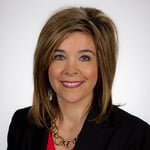 Beth is the Vice President/Relationship Manager at the branch in Hastings. She graduated from the University of Nebraska-Lincoln with a bachelor degree in Merchandising. She enjoys spending time with her family, shopping, and reading.
Get the latest news & stories in your inbox!