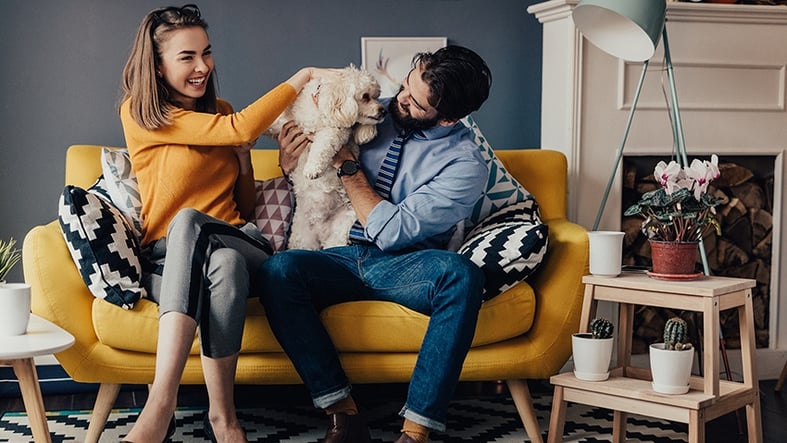 Millennials are the generation who coined the term "adulting" and have made binge-watching a TV series a sport in itself. We are also the generation who grew up during the Great Recession, the majority of us have over $10,000 in student loan debts and only 24% show a basic understanding of money management.
Money management wasn't a topic in school, which leaves us feeling lost while we try to "adult" balancing student loan debt, rent, insurance, car payments and more. At this point, the majority of millennials are in the workforce, or will be soon, and are receiving a steady paycheck.
From one millennial to another, who has gone from strategically putting gas in my car to avoid overdrafting to owning a home in the last few years, here are a few lessons learned on how to become financially stable.
1. Always save first.
My biggest piece of advice is to save first. If you wait to see what you have left over each month or you don't calculate it into your monthly budget, you're setting yourself up to spend more than you should.
You need a savings account; whether you use it for a last-minute trip or it ends up being the down payment on a new car because your junker finally crashed, you need to save.
Here's an easy structure:
Calculate how much your necessary expenses and bills are each month.
Subtract your expenses from your monthly income to see how much you have left.
Determine an amount you can comfortably commit to transferring into savings each month, while still having income to spend until the next pay check.
Transfer the amount you've committed to every month at the same time you pay bills.
2. Streamline your expenses.
Almost every budgeting 101 article will tell you to cut out lattes and eating out. I personally recommend taking a look at your expenses every few months to look for trends.
I'm not a penny-by-penny budgeter; I would go completely crazy if I tried. But, about every three months I look to see if there are any expenses I can remove or minimize. Here's what I look for:
How many monthly subscriptions do I have? The $9.99 a month isn't a lot, but multiple subscriptions add up.
How much did I spend eating out? If I want to meet up with friends, I try to cook at home before going out and then just grab a drink instead of paying for a whole meal.
Were there any unexpected charges I could've avoided?
What are my top purchasing priorities and can I cut out any lower priority expenses? If you can be intentional where you spend your money, you'll be less pinched for cash when you go to do the things you enjoy.
3. Build your credit, but be careful.
I understand the need to build credit and an easy way a lot of people choose is a credit card.
If you have a credit card, have a plan to pay it off. Whether you have it set to automatically transfer out of your checking account or you always pay it off at the end of the month, try not to let charges carry over into the next month because the interest is so high.
Use the free credit score companies, like NerdWallet, to help you keep track of your credit score and get recommendations on how to improve your credit.
4. Find a financial institution who can help.
Automatized digital tools allow us to get things done on our time but put all the responsibility in our laps to compare and contrast financial options.
Find a financial institution with convenient money management tools, but where you can walk through the front doors and have personalized assistance.
There's nothing I disliked more than coming out of college, trying to get a loan with only websites and "1-800" for help. I kept thinking, "I'm about to take a massive financial commitment, I can't get a hold of a real person and I don't want a robot to be helping me make such a large decision."
Financial stability isn't a sprint, it's a marathon. Find a bank who can help you achieve your financial goals, get a budget drawn up to match your lifestyle, don't live outside of your means, and in a few years, you'll be able to see how far you've come.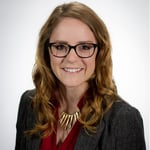 Caitlin is the Marketing Manager at Factor Bikes NA and Champion Systems. She graduated from Hastings College with a degree in Web Communication Design and Journalism. She's passionate about cycling advocacy and rescue dogs, and she enjoys spending her free time reading and drawing.
Get the latest news & stories in your inbox!