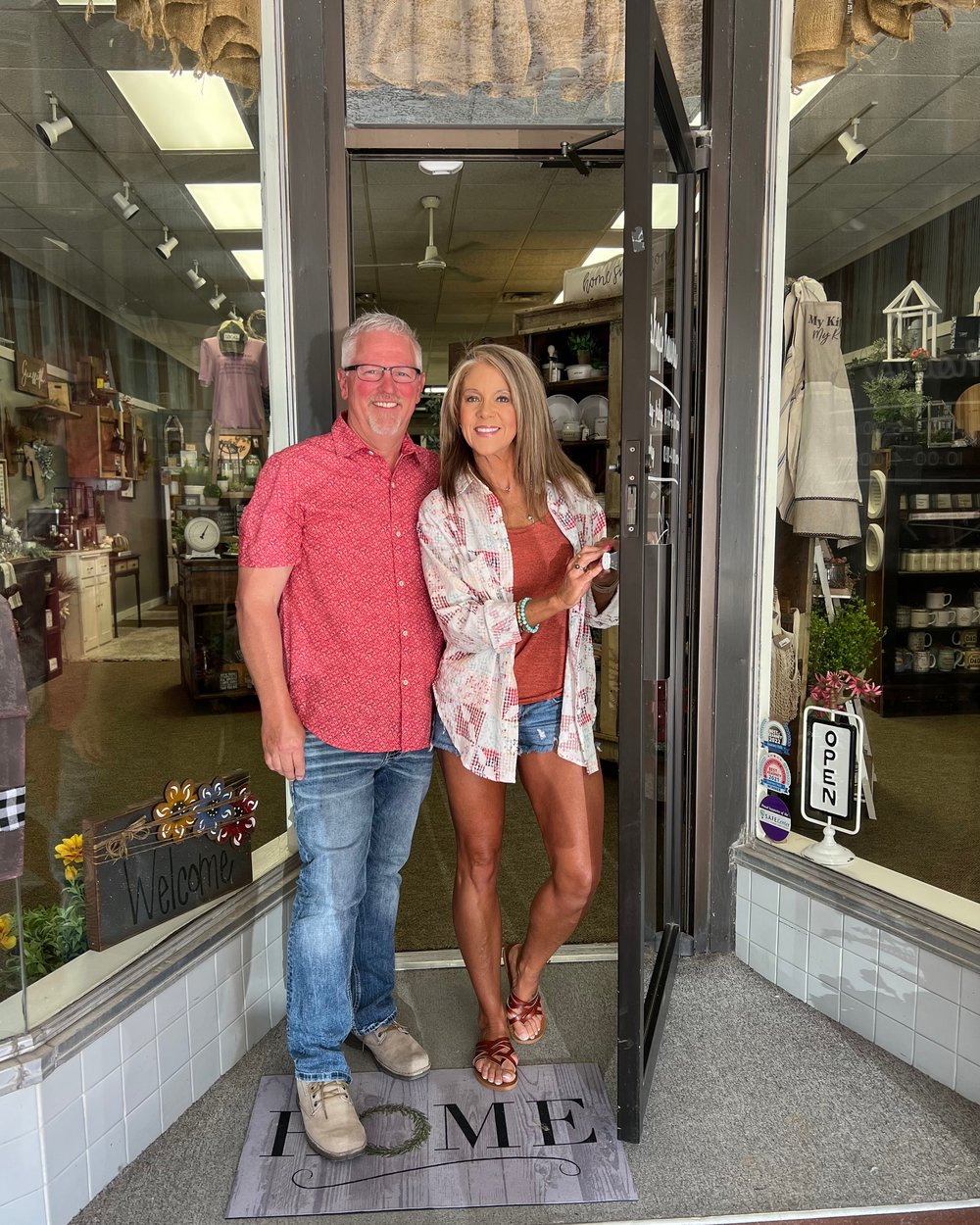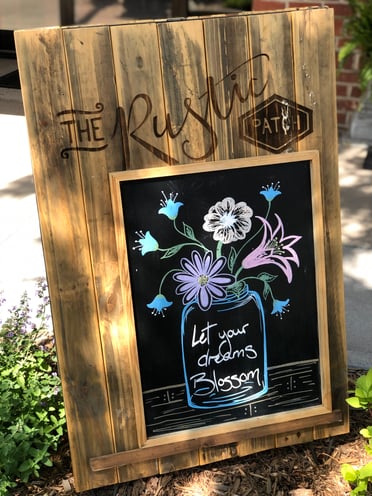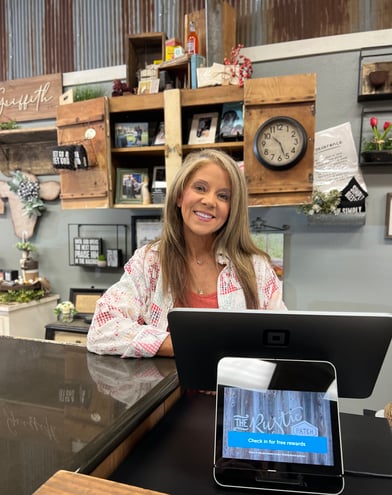 Successful businesses combine passion, profit and purpose, and this rings true for Sonya and Mark Griffith, owners of The Rustic Patch in Kearney, Nebraska. What began from modest beginnings at their kitchen table, The Rustic Patch has turned into a successful home decor, gift and crafting boutique on the bricks.
Sonya Griffith dabbled in crafting while working at Prairie Land Loft Boutique in Broken Bow. After attending market with Prairie Land Loft, her passion for business blossomed. She began creating her own crafts and handmade door charms from her kitchen table, which eventually took over their garage. In an effort to take back their home, Sonya rented a small space, which they outgrew after a year, and moved to their current location at 2110 Central Avenue in Kearney, where they've called home for 7 years.
The Rustic Patch's beautiful location, located in downtown Kearney, includes a wide variety of cozy home decor, gift items, handmade candles and door charms, apparel, pantry goods, a full kitchen and a craft space that holds 25 guests for private parties.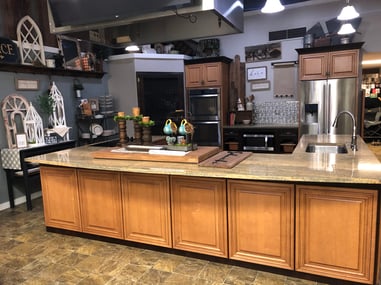 Sonya believes wholeheartedly in small business, and chooses to carry small mom-n-pop vendors, 10 Nebraska consigners in her store as well as bigger brands to keep up with the trends. One of her vendors even makes her homemade jams and jellies in their full kitchen and sells them in-store.
Three years ago, Sonya helped Alyssa with Perfectly Pampered by Alyssa market her handmade products inside The Rustic Patch. In school, Alyssa came up with a business plan, designed and made a product, retained a small business loan, marketed and sold her own body and lip scrubs and sold them at the Kearney Farmer's Market. After farmer's market closed for the season, Alyssa's mom, a close friend of Sonya's, asked if Sonya would be willing to help Alyssa market the popular product. Sonya offered to carry it in her store, and now, Alyssa's scrubs are stocked at The Rustic Patch.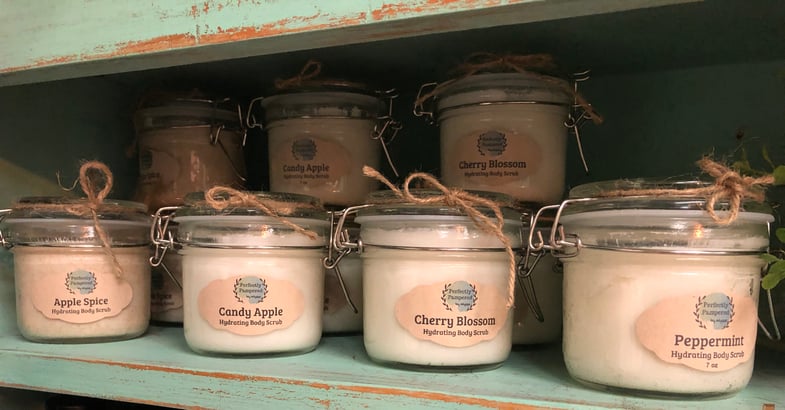 The COVID-19 pandemic was difficult for all businesses, but Sonya made a decision to "pivot" during the tough time. During lockdown, they offered curbside pickup, local delivery options as well as to-go painting kits to DIY door charms during lockdown. Sonya also launched Hug Boxes, a gift box where customers filled out a form online describing a friend or family member needing a special gift, and Sonya would custom curate a gift to surprise that person. Many of Sonya's customers used the Hug Boxes to send their nurse friends encouragement through the pandemic.
Sonya has pivoted many times in her career, and is excited for the future of The Rustic Patch. In the fall of 2022, she plans to launch a t-shirt subscription box and continue to grow her home decor subscription box, and in 2023, her goal is to purchase the building they're located in.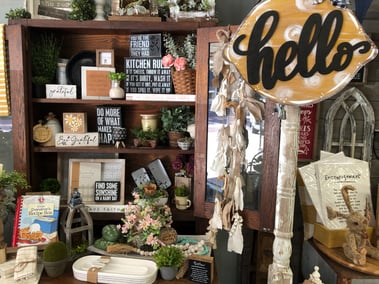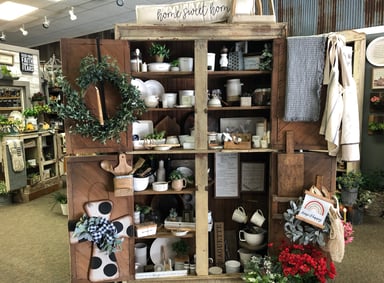 Sonya's biggest advice for those who are thinking of starting their business is to fully invest in the business. "It becomes who you are, not a hobby." She also recommends networking with groups in your business's industry and locally to stay in the know.
Sonya has 8 employees who work together at The Rustic Patch, and they're all passionate about customer service, ensuring everybody who leaves the Patch is happy and treated with respect. Sonya enjoys the relationships she's built while working in the front of her store.
Mark Griffith, Sonya's husband, is also a partner in the business, and handles the financial parts of the business. Mark and Sonya were previously with a credit union as their bank, but realized when they wanted to grow without depending on their cash flow and credit cards, they'd needed to move to a bank that offered business operating lines of credit.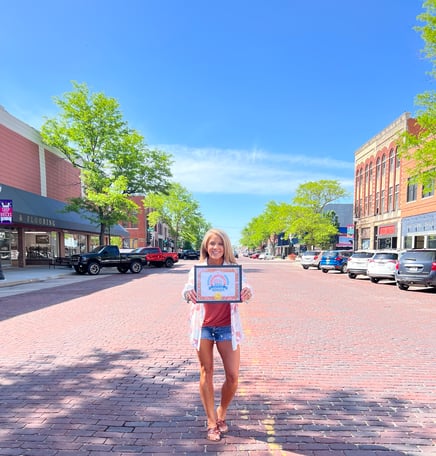 After they made the switch to Heartland Bank for their business, they enjoyed their experience so much and the hospitality they received from our associates, Mark and Sonya refinanced their mortgage with our Mortgage Relationship Manager, Fili Sanchez, and are in the process of moving their personal accounts over to Heartland Bank too.
"The relationship we have with Heartland Bank is much better than what we had at the credit union. Jeff Kreycik has made the loan process a breeze, and Lois, Raegen and the CSA team in Kearney greet us and call us by name when we pull up to the drive-thru, where as we were just another face at the credit union. That was an unrealized benefit of Heartland Bank until we started working with you," says Mark.
Mark's advice for new small business owners is this: stick to what you know and hire the rest. "Business owners don't have the time to learn everything there is to know about the upcoming trends in social media, marketing, etc, but there are talented people out there that already know those platforms. Hire those people and the return on investment comes back over and over."
The Rustic Patch was recently named Best of Kearney Gift Shop and Best of Kearney Speciality Store in 2022, for the 2nd year in a row.
Visit The Rustic Patch Monday through Friday 10:00-6:00pm, Saturdays 10:00am-4:00pm and the 1st Sunday of every month 1:00-5:00pm at 2110 Central Avenue downtown Kearney. Or, visit them online at TheRusticPatch.com, and follow them on Facebook and Instagram.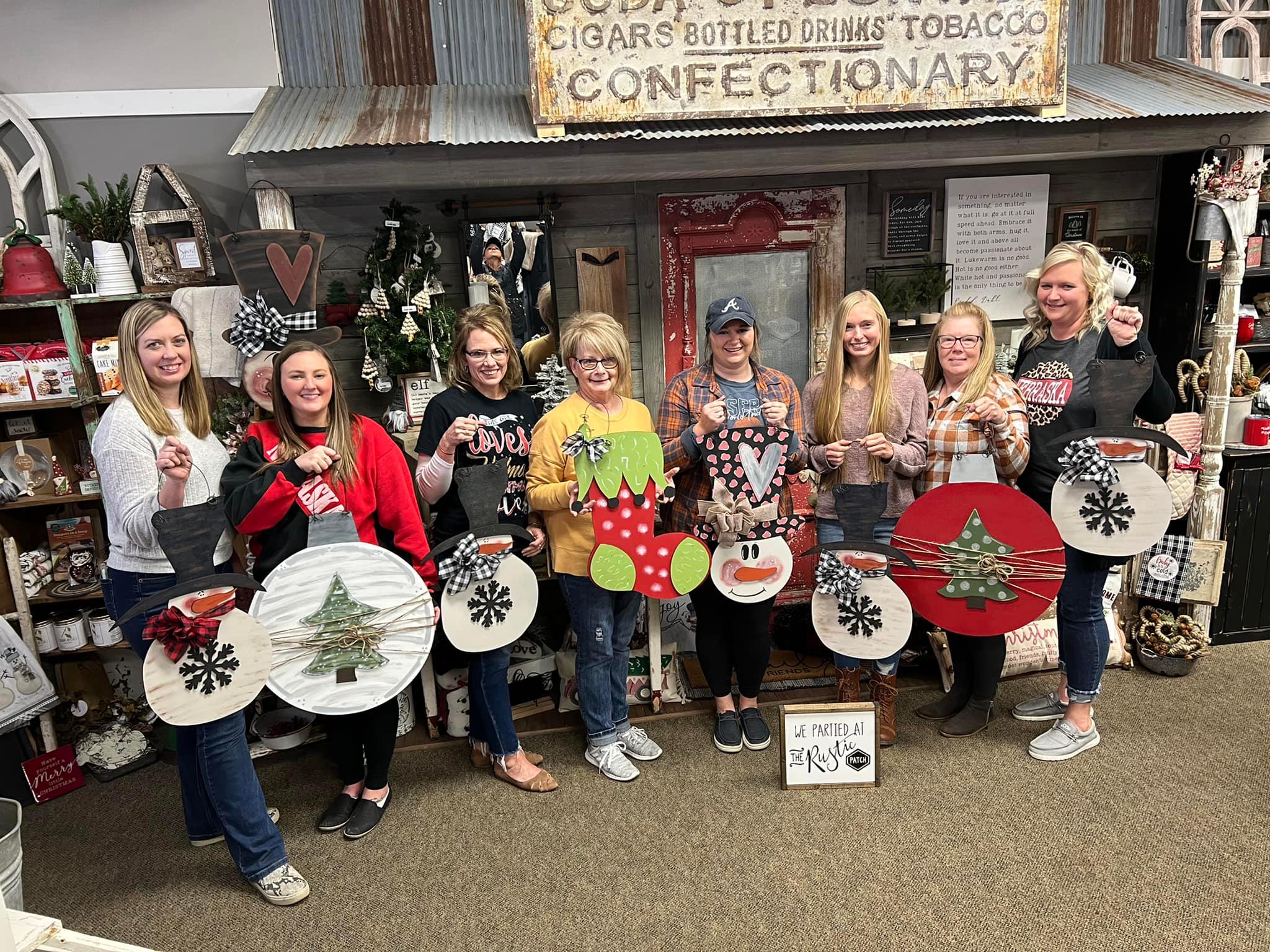 Our Kearney and Riverdale Customer Service team painted door charms as a team building activity at The Rustic Patch during the 2021 holidays! Pictured left to right is Lacey Nickel, Part Time Customer Service Associate; Sarah McCaslin, Universal Banker; Joann Hulme, AVP / Assistant Branch President; Lois Ryan, Senior Customer Service Associate; Raegen Christiancy, Customer Service Associate; Autumn Graham, Part Time Customer Service Associate; Tammy Schultz; Kasia Kappel, Universal Banker
---
Behind the Business is a feature series highlighting and giving back to the businesses behind Heartland Bank.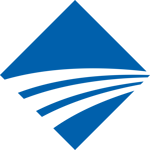 Heartland Bank is a family-owned bank located in 13 different communities across the heart of Nebraska. Heartland Bank's vision is to improve the lives of customers, associates, and communities. Voted American Banker 2022 Best Banks to Work For. Learn more at MyHeartland.Bank.
Get the latest news & stories in your inbox!