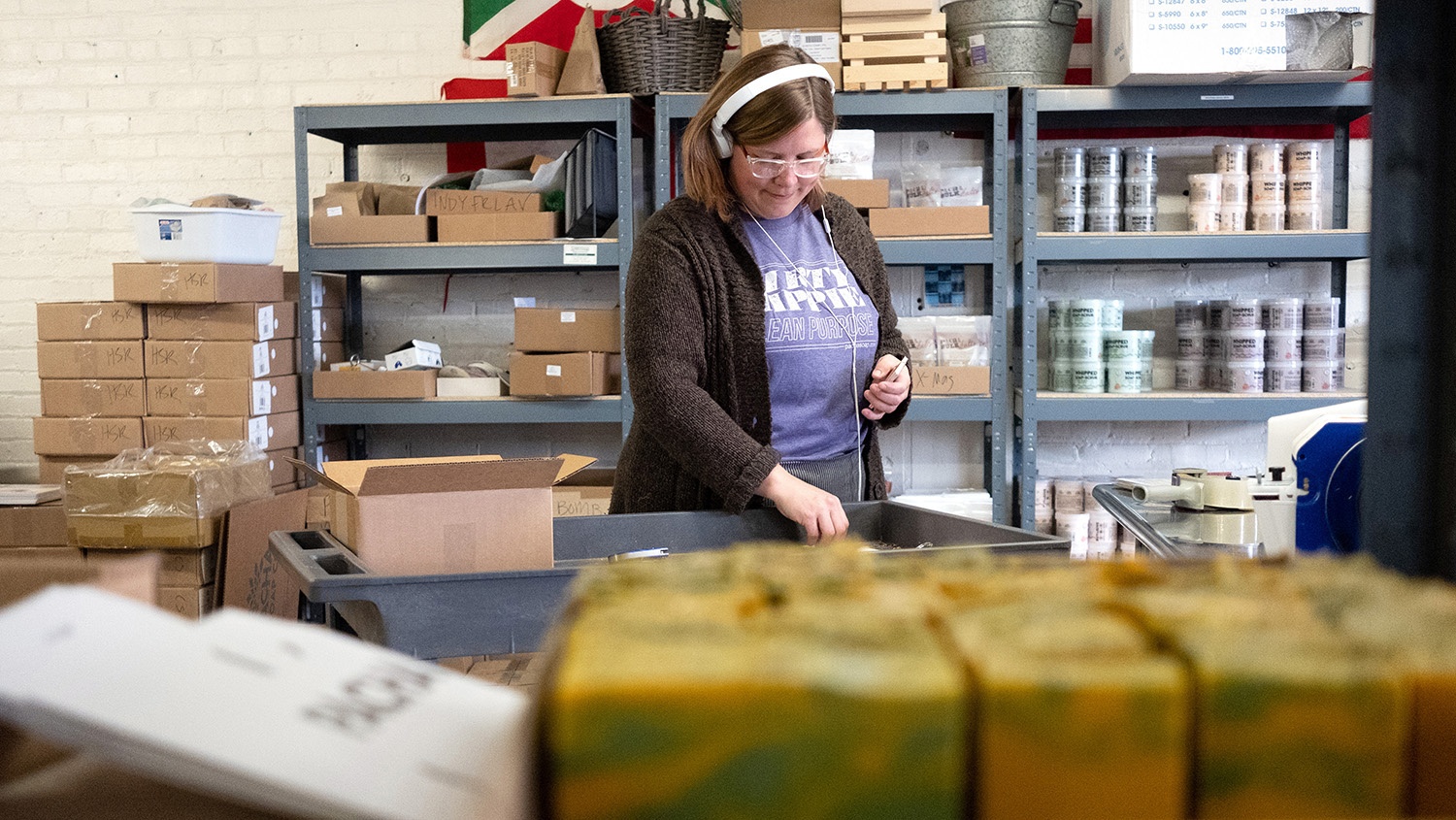 You can buy Pacha soap simply because you need a bar of soap. Some customers do just that.
But, the team at Pacha Soap Co. ™ wants you to know the rest of the story.
Pacha Soap Co. ™ produces natural soap and experiential bath products in its downtown Hastings, Nebraska, shop. It uses premium plant and essential oils; and each batch, from bars to bath soaks, is handcrafted.
Founders Andrew and Abi Vrbas have designed their company for social good, with a mission to "buy locally and create livelihoods globally."
Pacha's mission starts "pre-sale" with organic ingredients sourced from around the world, stimulating economies of impoverished areas. Its "post-sale" impact includes projects to establish soap shops, clean water initiatives and business ventures in regions of Africa and South America.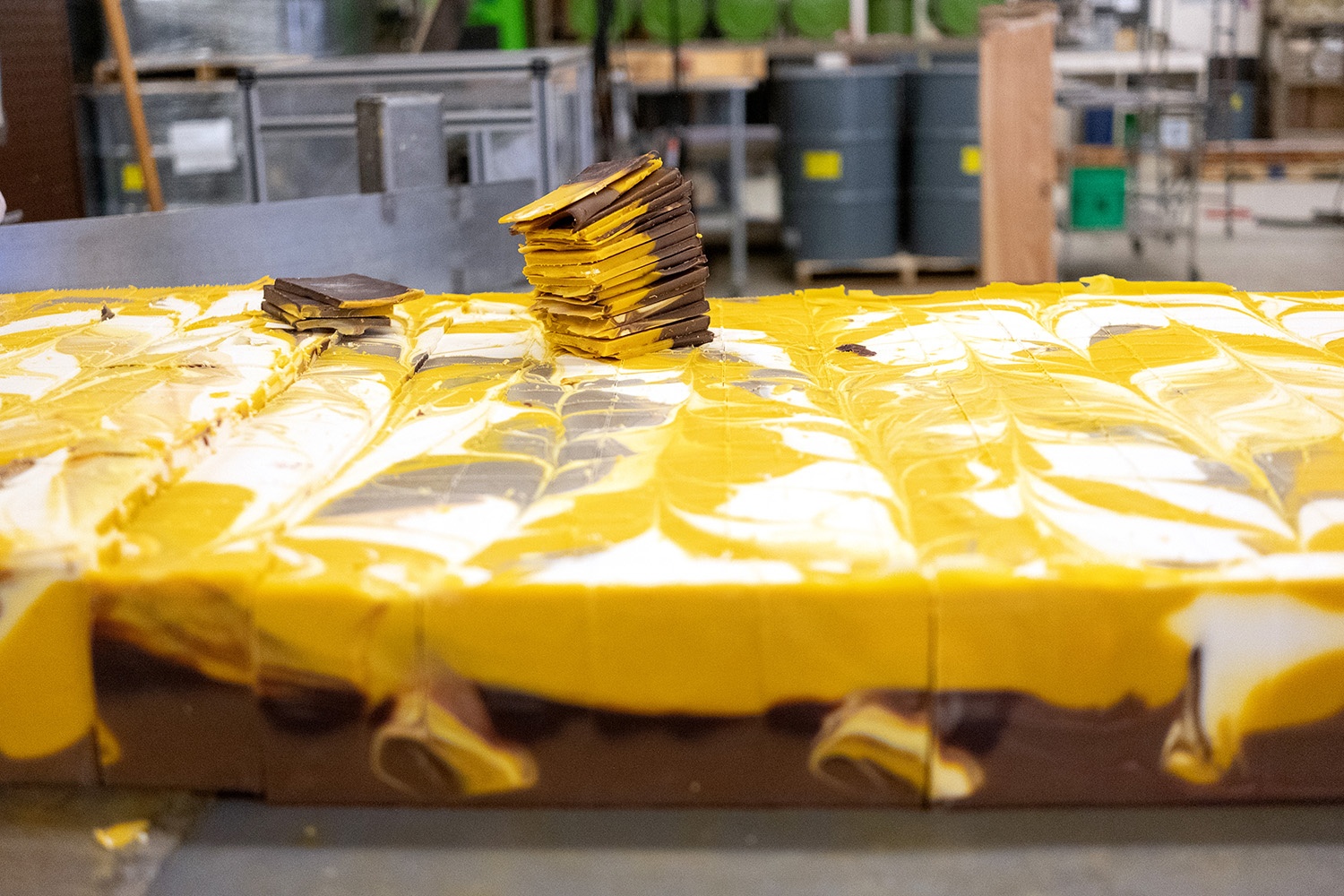 "We believe that business at its core is a tool to liberate people [from poverty]," Andrew said.
As part of their mission, the company has donated over 3 million soap bars in developing nations.
But Andrew and Abi wanted something sustainable, so Pacha also establishes business opportunities for helping people invest in a business and their future, instead of living day-to-day due to poverty.
"The goal is to have the businesses, over time, become financially independent and use their capital to start other businesses," Andrew explained.
Examples include a soap shop created through a partnership with Imagine Burundi (Africa) and a partnership with Water4, providing clean water and jobs for skilled, in-country drillers.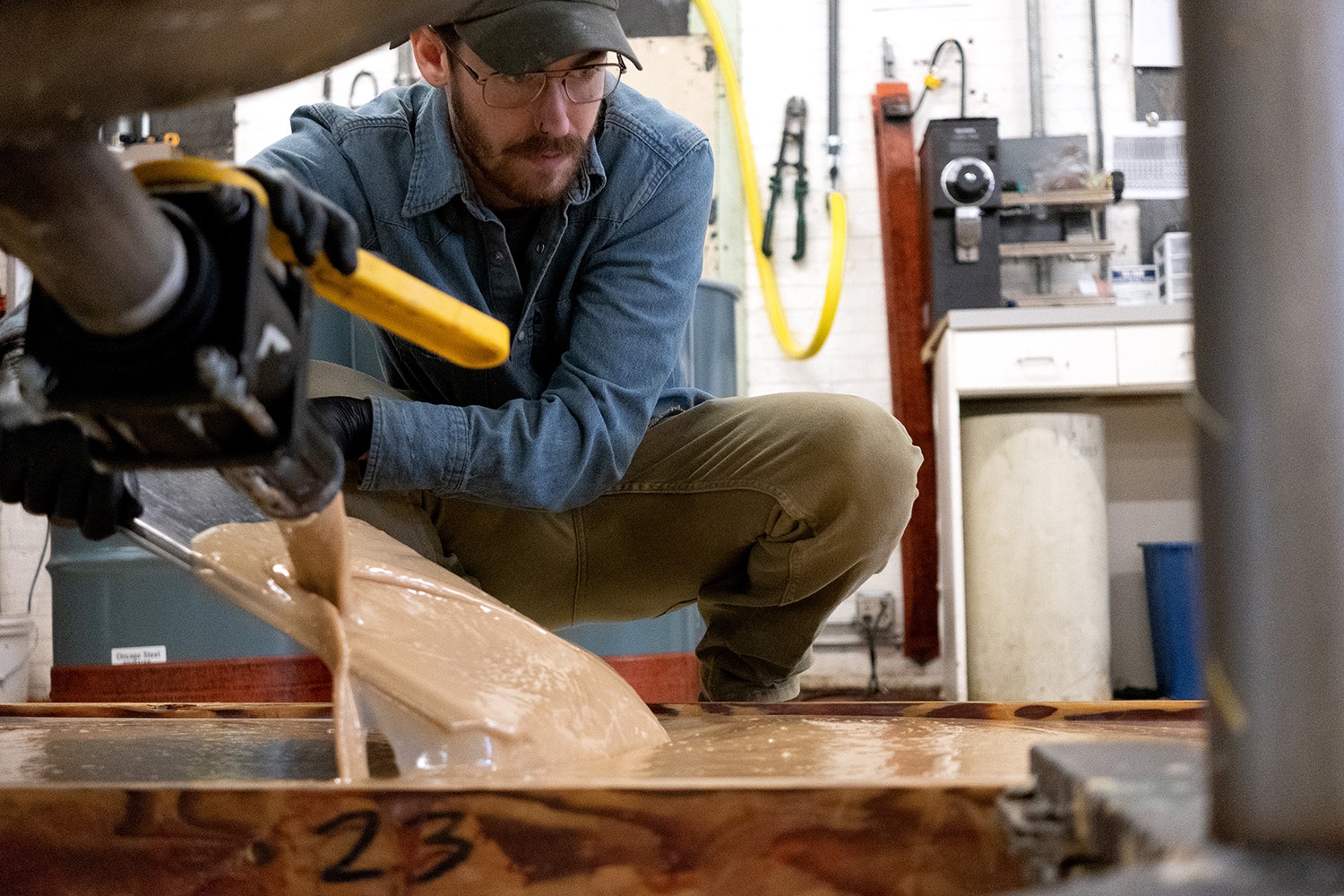 "I think the thing that we can be most proud of, is that if something happens to Pacha now, if for some reason we shut our doors ... we know that there are six skilled workers in Burundi who have their own business drilling clean water wells. They can thrive on their own," Abi said.
Five years in, Pacha views itself less as a soap company and more as a collective group of people working toward the same mission. The 'Pacha Collective' includes all, from harvesters unearthing pink salt in Peru to the Pacha crafters searching for an electric shade of yellow.
And, naturally, the customers.
"Our success is everyone's success," Andrew said.
Abi believed in Andrew's idea when he returned from volunteering in Peru. The strong connection to the Earth there, along with Peru's sights and smells, inspired the natural fragrances in Pacha products.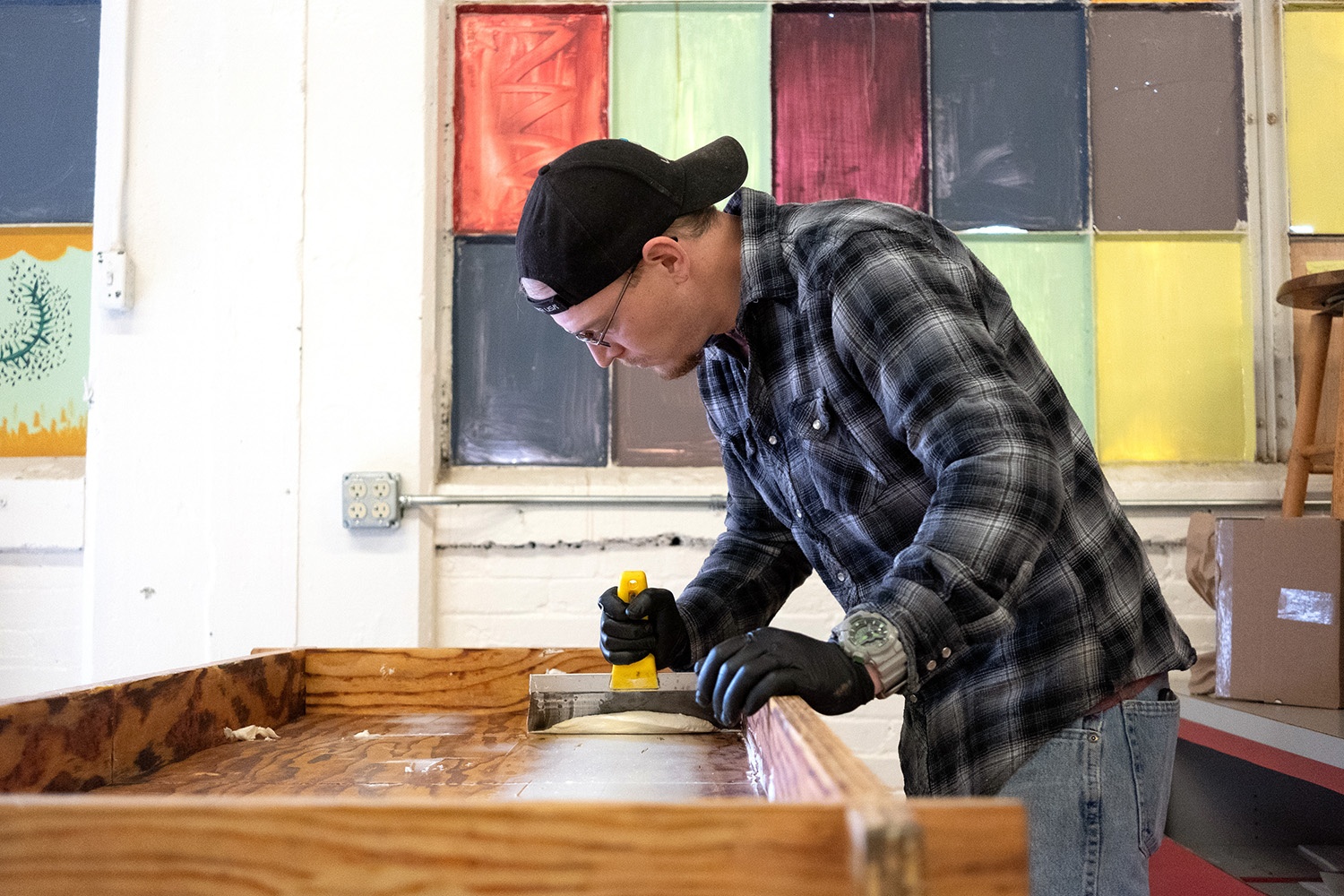 Everything flowed from Peru, they explain; and their faith, luck, work and committed team keep it going. They've advanced from Farmer's Markets to over 400 stores nationwide; from a "husband and wife team" to an employer of more than 45 full-time employees.
Perhaps the biggest indicator of growth is a recent award. Pacha Soap Co. was named the 2017 Whole Foods Market Supplier-of-the-Year, selected from thousands of vendors.
"To receive such a prestigious award from a retailer such as Whole Foods speaks volumes to the amount of partnership, passion and determination this team exudes. There truly is something special about Pacha Soap Co., both in the products and its people," said Jill Mathis, Director of Marketing.
They strive to make the best product and a product with a great story, according to Natalie Legener, Research and Development Director. They look for the mission of each vendor. They put new products through the Pacha Mama (Mother Earth) test – asking themselves, "Would Pacha Mama approve of this?"
"The brand exists to inspire and spread goodness from people to communities to the world. By purchasing our products, good ultimately starts with you. I believe that is the foundation of our passion," said Jill.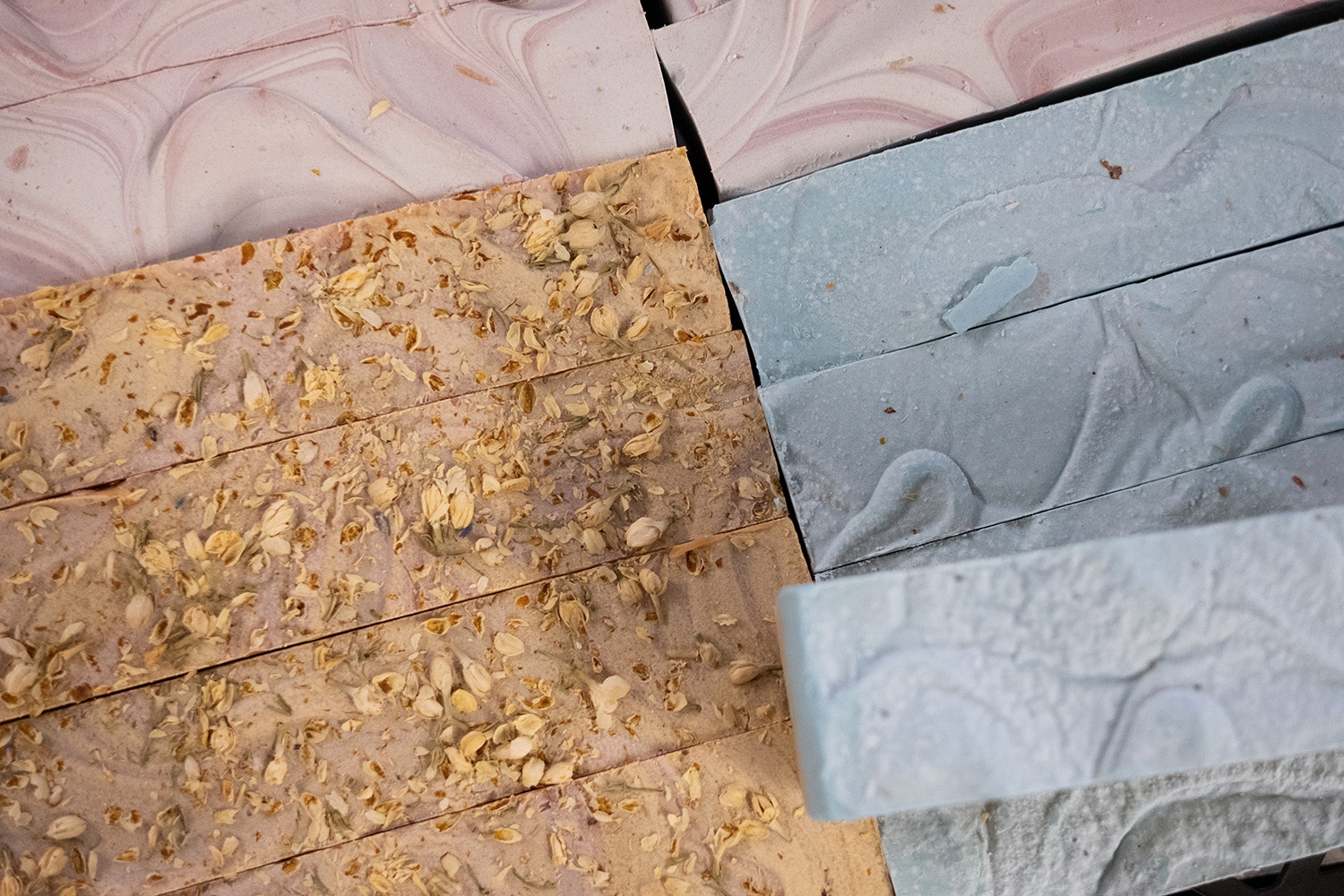 It builds through each stage of the journey in the Pacha Collective, from a plant in the ground to a handcrafted product, and all the people in between who play a part.
The farmer. The vendor. The families who benefit from Pacha's outreach and are inspired to keep the good going.
The crafters with the ideas. The promoters with the words. The people in Hastings who listened to Pacha's ideas and heard the merit.
All the way to the customer about to make a purchase, thereby becoming a part of the Collective – which is now holding its collective breath – waiting to see.
Not if they buy it. But if they get it. Do they get Pacha's version of good?
Because that's what binds all the pieces and all the people together and makes it work.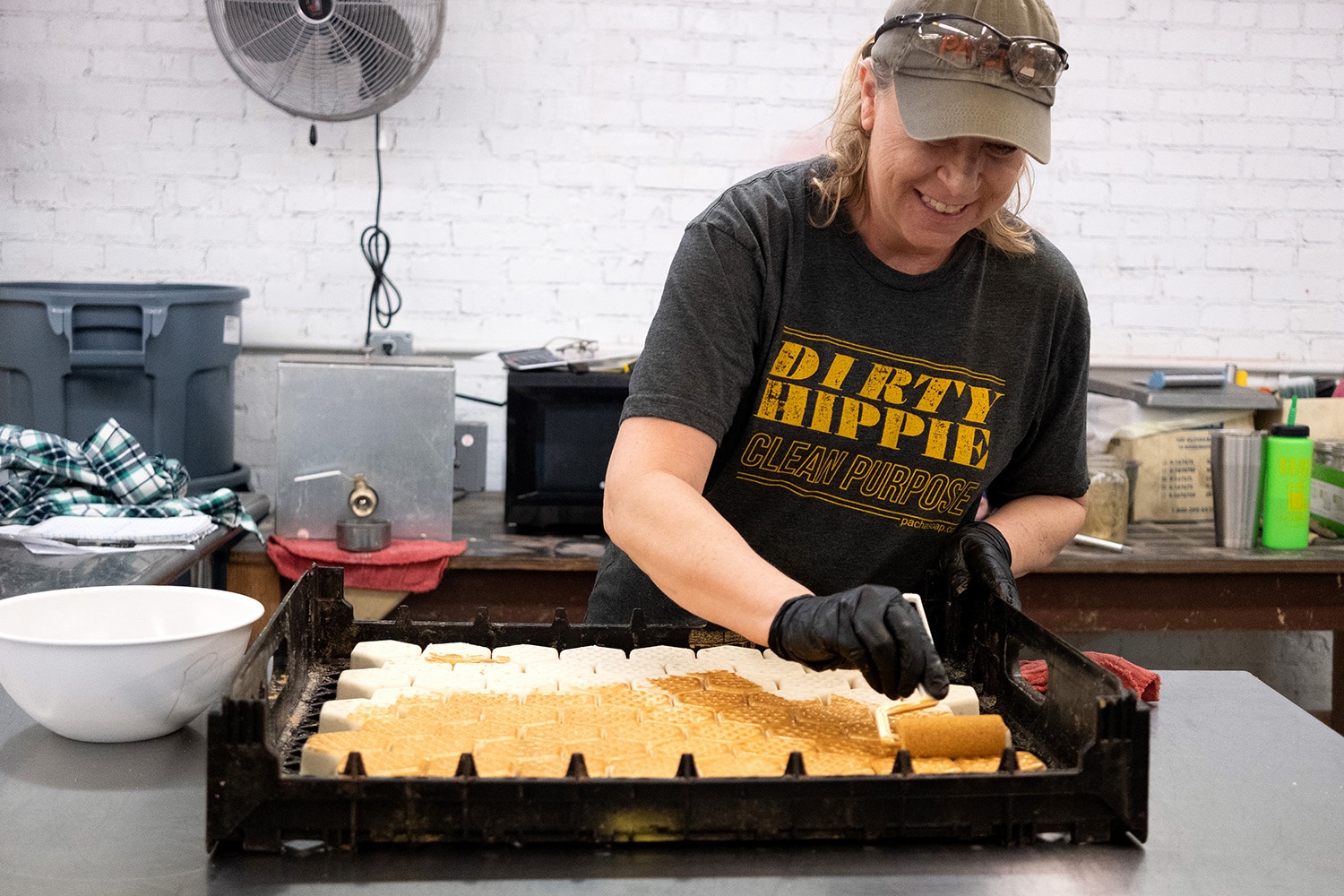 Photos by Caitlin Dumas | Marketing Director / Officer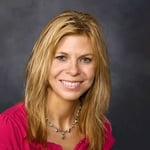 Rebecca is a freelance writer and editor. She graduated from the University of Nebraska-Lincoln with a degree in Journalism and wrote for daily newspapers in Nebraska for ten years. She spent the next decade in Doane College's marketing and communications office. She currently coordinates marketing and social media for an insurance and real estate company in Geneva, Nebraska.
Get the latest news & stories in your inbox!