Their beer is called the "Taste of Hastings." With every sip you get a taste of the community where it's brewed: Hastings, Nebraska.
If you ask Owner and Head Brew Master, Nathan Hoeft, becoming the "Taste of Hastings" means many things.
Location Is Key
First Street Brewing Company purchased and renovated a building, located on the corner of First and St. Joseph Streets, in downtown Hastings.
"It was very important to me that we produce this beer in Hastings as part of the downtown. I feel like we have a vibrant community here, and this felt like how I could add to that community and enhance it," said Nathan.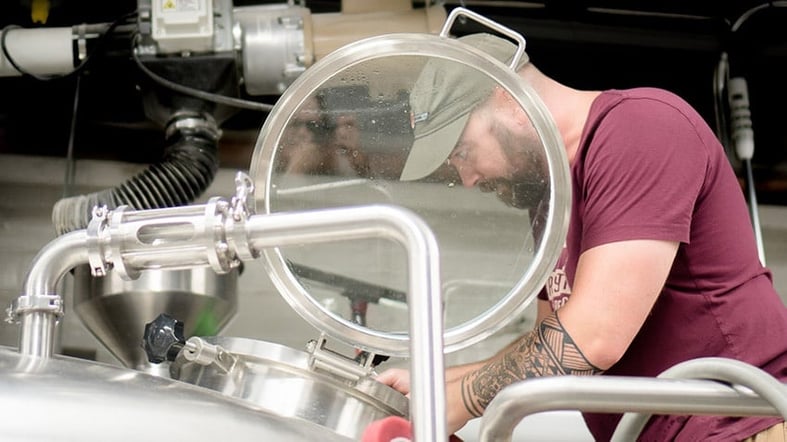 The location was more than just the town, though. Nathan also wanted to be part of the statewide community. As a transplant to Nebraska, previously living in Nashville and Florida, Hoeft was drawn to the culture of craft in a state where people make and use what they have. "I think that it's not necessarily done that way everywhere else."
It Starts with the Ingredients
Nathan is particular about the ingredients he uses to brew his beer. Flavors in the ingredients he uses vary based on the location of where they are grown. For example, Midwest hops taste differently than West Coast hops, which then changes how the beer tastes.
At this time, some of the ingredients used in the brewing process are sourced locally or regionally. However, the goal is to eventually use all locally sourced hops, yeast and malt to make First Street's beer truly the "Taste of Hastings."
How It All Started
Before opening First Street, Nathan was a homebrewer for several years. The idea of owning and operating a professional brewery came to him while living in Nashville, after brewing his first beer recipe. The White Ale, now the flagship beer of the brewery, is credited as the beer that inspired the creation of First Street Brewing Company.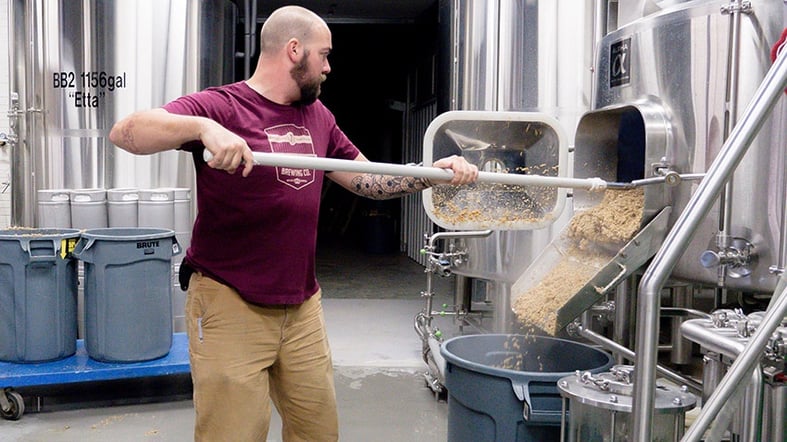 Five years ago, Nathan and his wife, Jessi, decided to move from Nashville to Nebraska, where Jessi's family is from.
"We always joked that if we had a reason to move back to Nebraska, we would move to Hastings. The reasoning behind that is because of the vibrant, creative community we have here. I've always been drawn to that."
As they formed plans and worked to open the brewery, there was a full team assisting behind the scenes. The custom stainless steel work that is featured throughout the brew house and taproom was fabricated by Hastings Equity. Local contractors were hired to complete the renovations on the building now housing the brewery. Also making the list of supporters and partners is the Hastings Community Redevelopment Authority, Hastings Economic Development Corporation, Dutton-Lainson, and Heartland Bank.
"I feel like we were very lucky to have a good team," Nathan said.
Established in 2016
After a year of renovating and brewing on a small scale, Nathan and Jessi officially opened the taproom doors of First Street Brewing Company in October 2016.
With their brewery now open, Nathan views the taproom as a 'play area' for him to introduce his recipes, flavors and craft beer as a whole. His favorite part of brewing is the recipes, formulation and calculations. With each recipe, he works to incorporate aspects and flavors he enjoys tasting in beers.
As he works through the brew process, Nathan meticulously watches over every detail.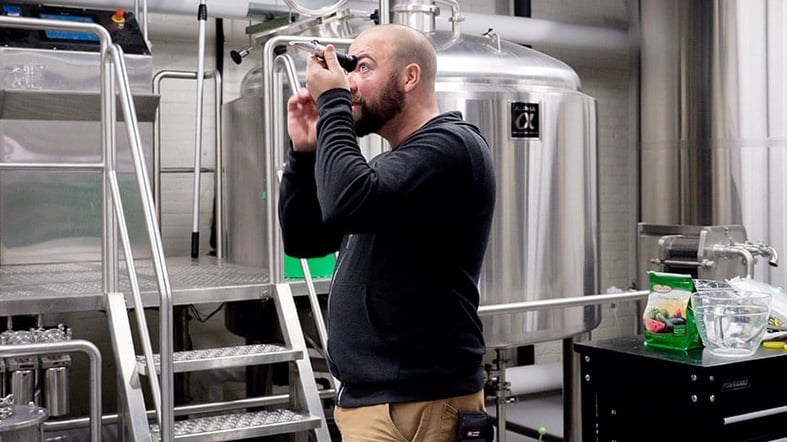 "There's a lot of emotions that occur as you're brewing beer. You're constantly checking and double checking each step of the process, trying to make sure you're taking the best care of the product as you're brewing it," Nathan said.
Time adds up – as each bag of grain is lifted and poured, as he watches over the water boiling, and as the clock counts down signaling the addition of more ingredients. By the end of the day, his body is tired and his muscles are sore, but he still loves his job.
"I have a moment to stop and think, 'I get to make beer,'" Nathan says with a smile.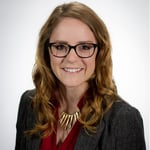 Caitlin is the Marketing Manager at Factor Bikes NA and Champion Systems. She graduated from Hastings College with a degree in Web Communication Design and Journalism. She's passionate about cycling advocacy and rescue dogs, and she enjoys spending her free time reading and drawing.
Get the latest news & stories in your inbox!