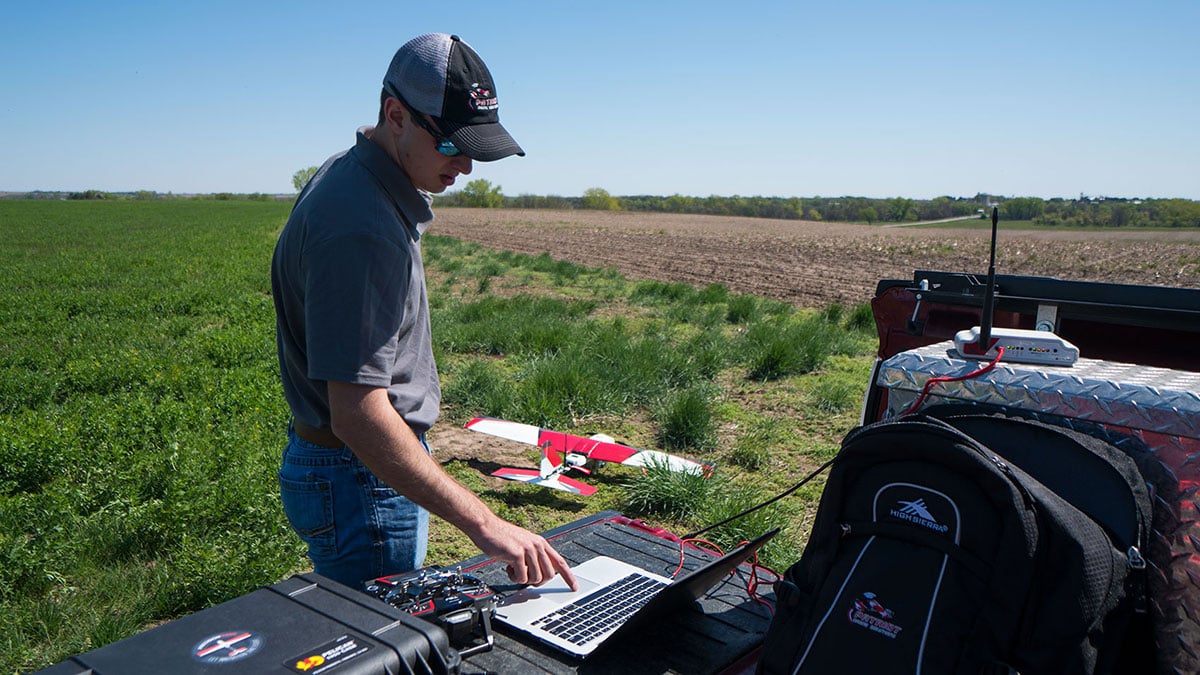 When an industry such as agriculture goes through tough times, we often only see the negatives and struggles caused by the downturn. However, these tough times can often spawn innovation.
Patriot Drone Solutions, LLC, based in Ayr, Nebraska, is one such business built during the recent downturn. Owned and operated by Jay Kort, a sophomore at the University of Nebraska-Lincoln, the company and the technology behind it didn't even exist a few years ago.
To understand how this company and the emerging industry behind it have developed so quickly, let's first look at the process they aim to make more efficient and profitable.
The Modern Day Field Scout
Crop scouting, also known as field scouting, is the process of traveling through a field making frequent stops and observations. The information gathered during scouting is used by farmers and agronomists to identify and treat issues affecting crops during the growing season.
Traditionally, crop scouting is a manual process. A field scout travels through each field making a set number of stops and observations periodically throughout the growing season. This process can be time-consuming, especially for producers with large numbers of fields to monitor.
Recent advances in unmanned areal vehicle (UAV) technology, commonly referred to as drones, allows entrepreneurs to automate many of the aspects of this process. Drones can quickly fly over fields capturing visual and multispectral imagery.
"Some of the imagery I'm capturing is multispectral, which shoots in a different color band. The data obtained allows us to identify the health of the plant based off of the color of green in the plant. Then, I can take the images and break the data into graphs and maps that are easier to understand for the farmer or agronomist," said Kort.
This information creates a roadmap for each field. The aerial imagery can identify exact locations within a field for the farmer to further investigate in person, making the evaluation and monitoring process more efficient and precise.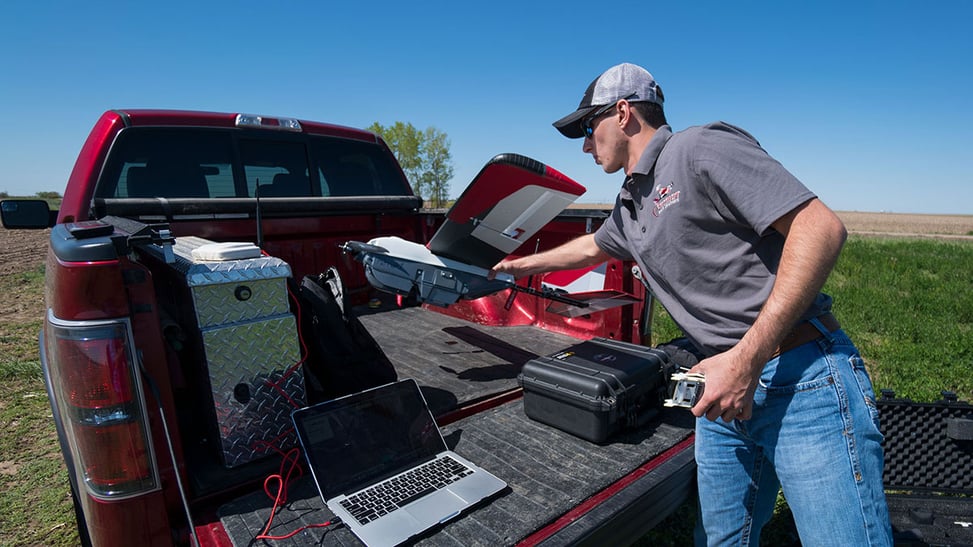 In Business, Timing is Everything
So why has a sophomore in college decided to start a business? Timing is everything.
"I've always been looking for a good business idea to develop… Towards the end of last summer, I was in a corn field working on an irrigation pivot and realized it would be nice to have more information about the crops in these fields. I had been around a few drones before, and somewhere along the line, the idea popped into my head," said Kort.
In August of 2016, the Federal Aviation Administration set rules regulating the use of drones for commercial purposes. This ruling cleared the regulatory hurdle for businesses and entrepreneurs like Kort looking to use this technology commercially.
"Right now, there just isn't much competition in the area. It was a prime time to start this business. If I had waited to start the business until after college, it could be a market that becomes more saturated and competitive," said Kort.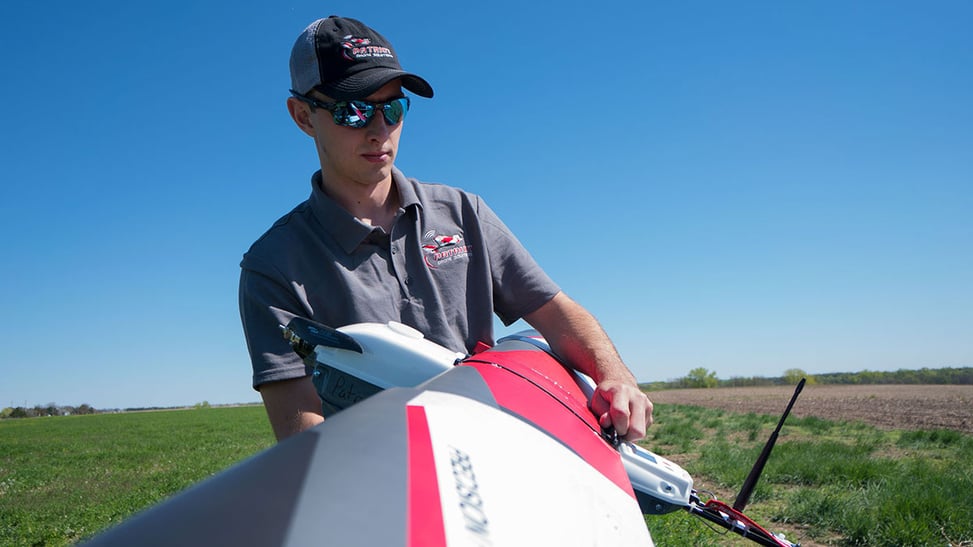 South Central Nebraska Remains Home
Once he graduates from UNL, Kort plans to continue growing his business in South Central Nebraska.
"I know many of the agronomists and producers in this area. I think that goes a long way in agriculture. Even though it is a competitive industry, it's still a family-focused way of life… The idea behind my business is to help producers be as successful as possible. I think it's easier for my clients to understand that if they are working with someone they know."
Kort plans to operate the business along with taking a larger role in his family's farming operation near Ayr. "I plan to farm and work to grow the business with the goal of eventually having a state-wide customer base."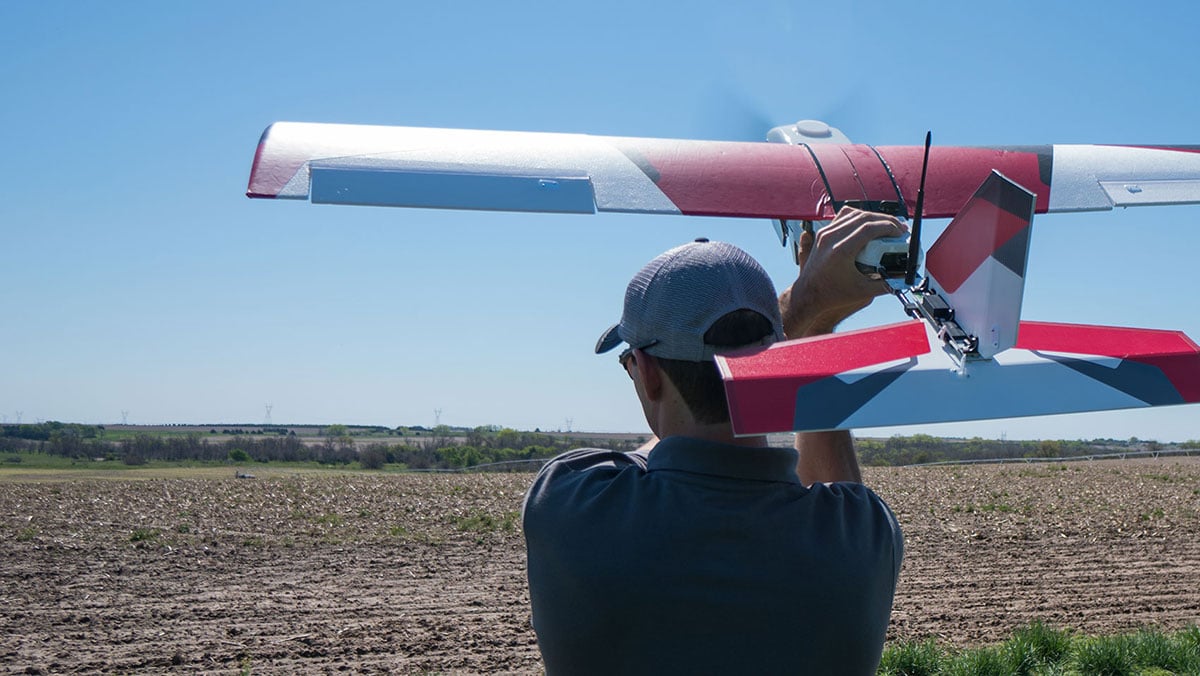 A Local Financial Partner
When looking for a banking partner, Kort was drawn to the community-centric values of Heartland Bank. Upon graduating high school in 2015, Kort was a recipient of the Heartland Bank Scholarship administered through UNL. The scholarship is awarded annually to incoming first-year students pursuing a degree in the College of Agricultural Sciences and Natural Resources.
Having a financial partner who understands and supports his business plan has been extremely crucial in allowing Kort to start his business.
"It's important having a bank that supports you and asks the right questions. The associates at Heartland Bank made sure it wasn't just an idea that I randomly put together. They wanted to make sure that I knew everything that was going into this and that I wasn't putting myself in a risky situation," said Kort.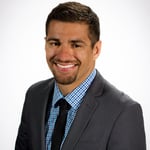 Jameon is a freelance content producer for Optix Digital Media. He graduated from Hastings College with a degree in Web Communication Design. Jameon enjoys traveling and outdoor activities.
Get the latest news & stories in your inbox!