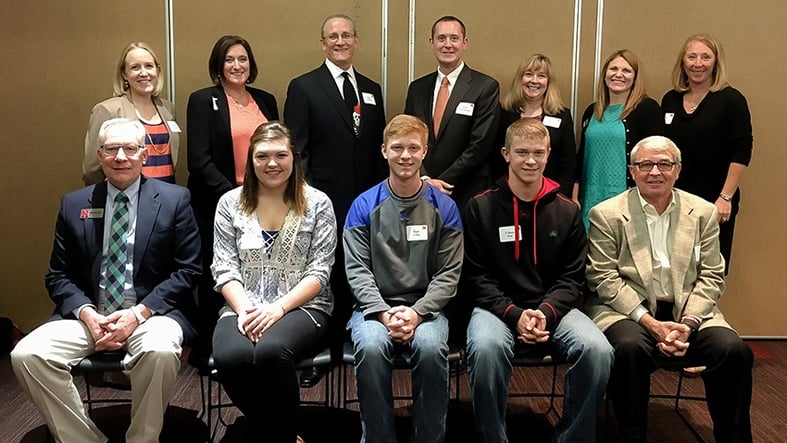 From day one, Heartland Bank has committed to investing in the communities where we live and work. Our two scholarship programs, awarded to high school graduates, are examples of this commitment.
Wilkins – Heartland Bank Scholarship
The first Heartland Bank scholarship program is administered through the University of Nebraska - Lincoln. These scholarships, are awarded to incoming first-year students pursuing any degree in the College of Agricultural Sciences and Natural Resources originally from Adams, Buffalo, Fillmore, Garfield, Loup, or Valley County.
A scholarship recipient and an Agricultural Economics major, Halle Ramsey, found her interest in agriculture during high school.
"I didn't originally come from an ag background, I wasn't raised in an ag production family, but through my involvement in FFA and other activities, I really found a passion for it," Ramsey said
Being able to invest in the futures of these students and investing in their future education is something that is important to Heartland Bank.
"This is one of our major giving areas; we want to help our communities as much as we can," said John Wilkins, Heartland Bank CEO and Chairman.
The support doesn't go unnoticed by the recipients as college tuition prices continue to rise significantly.
"It's really beneficial to receive scholarships. Paying for college isn't easy on your own, and any money helps. It's awesome that Heartland Bank is looking to support students going in agriculture at UNL," Kurt Nelson, an Agri-Business and Animal Science major, said.
The Earl H. Wilkins – Heartland Bank Scholarship
The second scholarship, The Earl H. Wilkins - Heartland Bank Scholarship, is administered through the Heartland Trust Company and is awarded to high school graduates of Fillmore County.
In the past 15 years, the fund has awarded over 175 student scholarships to help cover college expenses. The scholarships are split over two semesters, with receiving $2,000 total. The Earl H. Wilkins Scholarship Fund helps students establish a strong educational foundation through higher education.
The most recent recipients are currently pursuing degrees in various areas of studies, types and locations, ranging from learning the family ag operations, online classes while being self-employed and post-secondary schooling.
Noah Tremme, a scholarship recipient who is a Fairmont native, is currently attending Peru State College majoring in Social Sciences Education. When choosing where to attend, there were many factors he considered.
"I like the small-town feel since I'm from a small town. All of my professors have really helped me along through the college experience, and they're willing to go the extra mile to help all of their students do well," explained Tremme.
Scholarship recipients

Tristen Mosier

Tristen is currently a freshman at Concordia University in Seward. I am studying pre-physical therapy, majoring in Biology with a minor in Chemistry. She also pole vaults and long jumps in track and is a member of the HHP Club.

After attaining her bachelor's degree from Concordia, she plans on going on to graduate school to get her Doctorate of Physical Therapy. Her goal is to move back to a rural community where I can practice my profession and raise a family.

Catherine Mick

Catherine is attending the University of Nebraska - Lincoln and pursuing a Biology degree.

She is currently undecided about what to do with her major, but after obtaining her degree, she will either be a high school science teacher or continue her education and pursue a medical degree.

Noah Tremme

Noah is a Fairmont native who graduated from Fillmore Central Public Schools in May of 2016. While in high school, he was involved in FBLA, basketball, track and field, cross country and speech.

He is currently attending Peru State College, majoring in Social Sciences Education and is planning on getting an endorsement in coaching and special education. He is involved in Red Cross Club, Phi Beta Lambda, the college equivalent of FBLA and Phi Alpha Theta, a social sciences organization.

Upon graduating from college, Noah plans on returning to a rural area to teach history and coach cross country, basketball or track and field.

Cole Jividen

Cole is currently attending the University of Nebraska - Kearney and is majoring in Elementary Education with an endorsement in Special Education. He is also pursuing a coaching endorsement.

Katherine Schoenhals

Katherine is the daughter of Kim and Tom Schoenhals of Fairmont. She is currently attending the University of Nebraska - Lincoln and is majoring in Elementary Education and Special Education. She is also looking into pursuing an endorsement into American Sign Language (ASL).

Her plans are to become a first, second or special education teacher. She hopes to begin her career at the Fillmore Central Elementary School.

Leslie Carroll

Leslie's parents are Dave and Linda Caroll, and she will be taking online classes through Southeast Community College in January.

After finishing her general education classes, she plans to transfer to the University of Nebraska - Lincoln to major in Animal Science, specializing in ruminant nutrition.

Leslie is a fourth-generation cattle producer and working on taking over the family farm, which is why she is currently taking online classes. Once she has finished her education, she plans to live on her family farm, raising cattle and working with cattle nutrition.

Cori Knapp

Cori is currently a student at the Nebraska College of Technical Agriculture and is majoring in Veterinary Technology. After she completes the two years for this course, she will return for a third year to minor in business.

She is involved in Colligate Cattlemen and is the secretary for Women In Ag on campus. After graduation, she plans to get a job at a veterinary clinic around Fillmore County.

Elliot J. Erdkamp

Elliot graduated from Exeter-Milligan and is currently attending Southeast Community College in Beatrice. He is majoring in Agri-Business/Livestock Management.

Brandon Reinsch

Brandon Reinsch is studying in the field of Business Management. Currently, he has earned a certificate and is close to earning a diploma.

After earning his diploma, Brandon plans to further his education by pursuing an associate's degree in Business Administration. Alongside college, he is operating several lines of business, which include, auto sales, small engine repair, and lawn care. The education that he is receiving from college has vastly helped him excel in bookkeeping and business management.

After completing college, his primary goal is to vastly expand his lawn care business as there is a high demand for it in Geneva. All of the education that he is receiving has helped him start a lifetime of endless possibilities.

Elizabeth Hayes

Elizabeth has lived in several places including Omaha, Michigan, Denver and lastly, Geneva. When she was in high school, she participated in softball, basketball, cheerleading, track, speech, mock trial, NHS and FFA.

She is currently attending the University of Nebraska - Lincoln where she is involved in a sorority and her scholarship learning community. She volunteers for the UNL Red Cross Blood Drive, at the People's City Mission and Girls on the Run.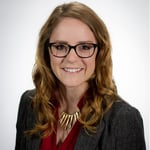 Caitlin is the Marketing Manager at Factor Bikes NA and Champion Systems. She graduated from Hastings College with a degree in Web Communication Design and Journalism. She's passionate about cycling advocacy and rescue dogs, and she enjoys spending her free time reading and drawing.
Get the latest news & stories in your inbox!