Think you know coffee? Spend a few minutes with Katie Moore, owner of Chapman Swifts Coffee House in Kearney, Nebraska, and you may find you've never even met coffee – at least not a brew of these standards.
But that's fine with Katie; she wants to introduce you. It's the best part of her job.
Chapman Swifts' cozy seating and fireplaces create the setting, where they serve artisan single-origin coffee. Each bag of coffee beans at Chapman Swifts comes from a single farm or coop in the source country, which helps small farmers and their local economy. Once they arrive in the states, the beans then go to Seven Virtues Coffee Roasters in Portland, Oregon, who roasts in small batches to bring out distinct flavors.
According to Katie, the beans are all uniquely flavored because it all depends on the soil content and the altitude the beans grow in, along with how the beans are roasted.
"In the Brazil, you're going to taste dried mango, honey, and toffee, whereas the Tanzania is a totally different flavor. So you're getting a little taste of those countries," Katie said.
Katie worked as a barista in college, while earning a degree in biological sciences from Oklahoma State University. Those years planted the idea of owning a coffee shop someday. While tracking grassland birds near Kearney and training primates in Oregon, the coffee house remained her 'someday idea.'
'Someday' came in 2014 when she, her husband, Patrick, and their young son moved from Portland, Ore., to Kearney, Patrick's hometown.
Kearney introduced her to warm, friendly people and the supporting cast for her idea.
"You don't realize how many people are involved in one particular dream," Katie noted.
Patrick, an architect at Wilkins ADP, paints many of the coffeehouse signs and chalkboards.
The owner of the Oklahoma coffeehouse, that started Katie's idea for a coffee shop, lends knowledge and encouragement. Heartland Bank also makes the list, conveying the financial realism of turning a dream into reality.
After securing a small business loan from Heartland Bank, Chapman Swifts Coffee House opened doors downtown, across from the Museum of Nebraska Art.
The coffee house reflects Katie's time in Portland, a city famous for artisan coffee served in places where flavors are meant to be savored and debated.
"I wanted to bring that piece of Portland back with me," Katie said.
Katie often shares the story behind the business name, describing Septembers at dusk, when people and birds alike flock to Portland's Chapman Elementary. Thousands of tiny Vaux's Swifts on their migratory route hover and swirl over the school before forming a giant vortex and spiraling down into a chimney preserved specifically for the birds' communal night roost.
"It's a big awe-inspiring thing...When I was thinking about opening a coffee house, it just made sense. Since my beans are coming from Portland, they are being roasted in Portland, it needed to have a Portland name."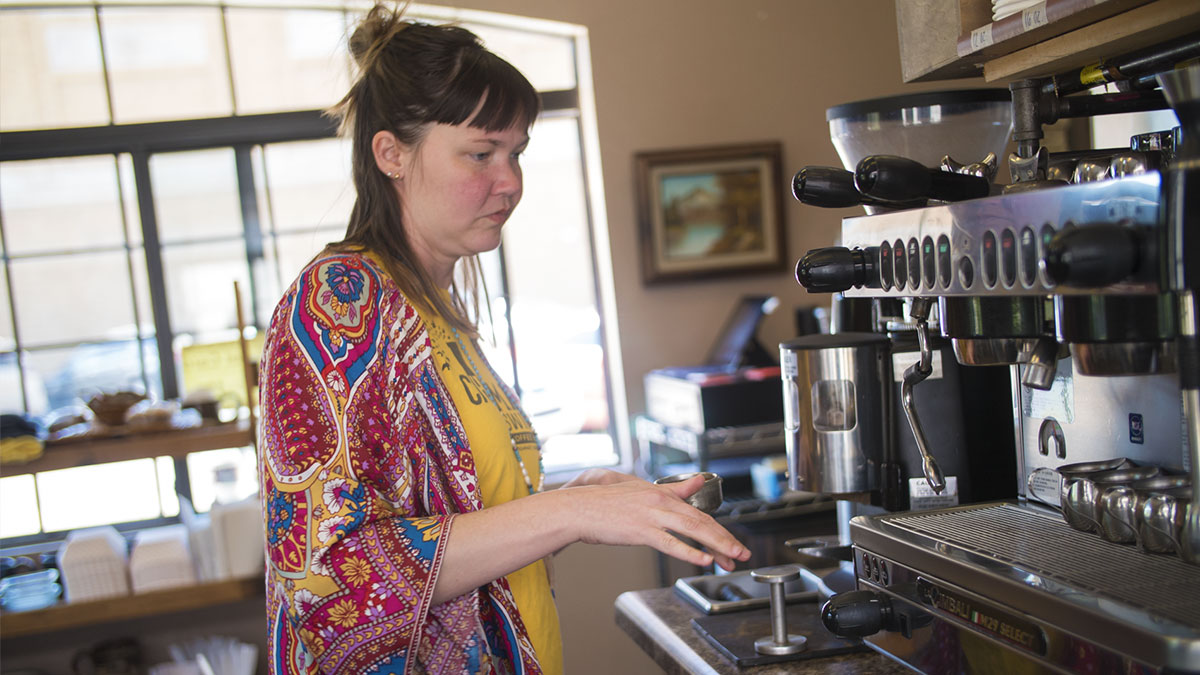 By having the coffee house in downtown Kearney, Katie is involved in the downtown network. She has met what seems like 'all of Kearney,' including supportive downtown shop owners who help with the learning curve.
Heartland Bank also provided essential knowledge.
"It was a huge help for the bank to say, 'Okay if you got a building and new equipment, that's what this scenario looks like. If we rented and bought used equipment, that's what it looks like…' it made the dream a little more concrete."
Heartland Bank's personalized customer service matched her business, which is built on personal interactions.
She stresses the importance of getting to know people, not just their drink but people themselves.
"I really want to know these people. I love to see (customers) pull through the drive-through and we kind of know what's going on in their life."
Customers usually find their craving quickly, and return asking if she brewed the Tanzania or another favorite.
"That's what makes me excited about coming to work every day."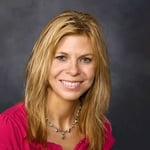 Rebecca is a freelance writer and editor. She graduated from the University of Nebraska-Lincoln with a degree in Journalism and wrote for daily newspapers in Nebraska for ten years. She spent the next decade in Doane College's marketing and communications office. She currently coordinates marketing and social media for an insurance and real estate company in Geneva, Nebraska.
Get the latest news & stories in your inbox!