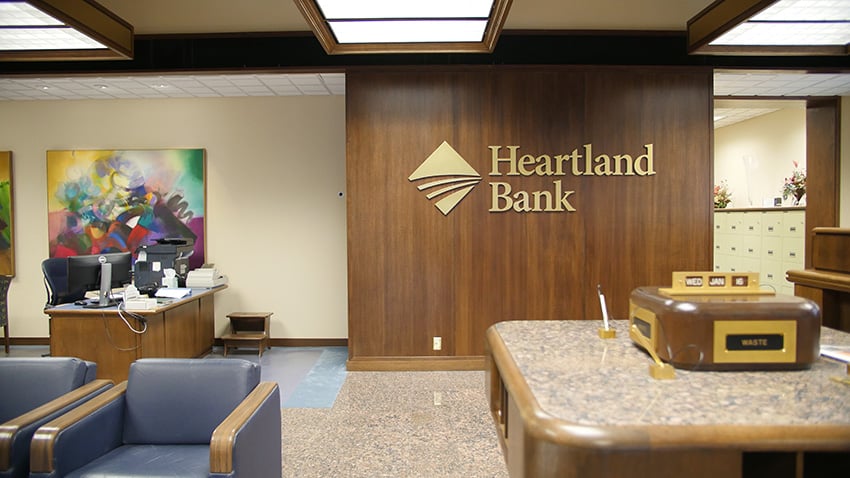 As you walk the halls and look at the history framed and on display, a legacy of an organization starts to take shape. Stories and memories weave together, forming the history of First National Bank of Fairbury (FNF) and Jefferson County Bank (JCB).
Histories and values align as you look at Heartland Bank, FNF and JCB. After all, all three have been a part of their communities for generations. They have seen family farms be passed on from one generation to the next, have seen the comings and goings of model-Ts to SUVs, with one common theme throughout the years - the commitment to their people.
Over a century long legacy, of both FNF and JCB, has now become a part of Heartland Bank's story. As of January 4th, Heartland Bank closed on the purchase of FNF and JCB, expanding the organization in Jefferson County, Nebraska.
Pride is the unspoken theme of the transition. First National Bank of Fairbury and Jefferson County Bank and their associates are proud of the lasting impact on their communities and service they are known for. There's no doubt, their support, strength and presence have altered the community of Jefferson County since their founding day.
"We are proud and honored to be building on the legacy of First National Bank of Fairbury and Jefferson County Bank. Our focus is to provide unparalleled customer service and be a growing organization striving to provide leadership improving the lives of our customers, associates and communities," says John Wilkins, CEO / Chairman of Heartland Bank.
Heartland Bank is proud to have the opportunity to build on the legacy created by both FNF and JCB.
"The shared values of the banks, including family-ownership, customer service, community support and an emphasis on the agricultural industry makes the purchase a natural fit. They provided a common foundation for us to become Heartland Bank," says Vernon Pfaff, previous chairman of FNF and JCB.
And lastly, Heartland Bank is proud to have a presence in Fairbury and Daykin, and excited to work alongside their new customers and communities. We believe we have a responsibility to our people, not only our associates but also those who live in the areas we serve. This principle is embedded in our culture, continuously driving us to approach things differently.
Three have become one, and we now move forward as Heartland Bank. Generations from now, as we look back at the display cases lining the halls, photos now in both black and white and color, we will see a new legacy, woven together, built as one.
As of January 4th, First National Bank of Fairbury and Jefferson County Bank became branches of Heartland Bank. While the name changed in January, until March 25th Fairbury and Daykin are operating separately from the rest of the Heartland Bank locations for the next couple of months; as we need to consolidate our operations. Because of this, Fairbury and Daykin customers won't have access to other Heartland Bank locations and ATMs, and other Heartland Bank customers won't have access to Fairbury and Daykin until March 25th.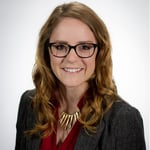 Caitlin is the Marketing Manager at Factor Bikes NA and Champion Systems. She graduated from Hastings College with a degree in Web Communication Design and Journalism. She's passionate about cycling advocacy and rescue dogs, and she enjoys spending her free time reading and drawing.
Get the latest news & stories in your inbox!