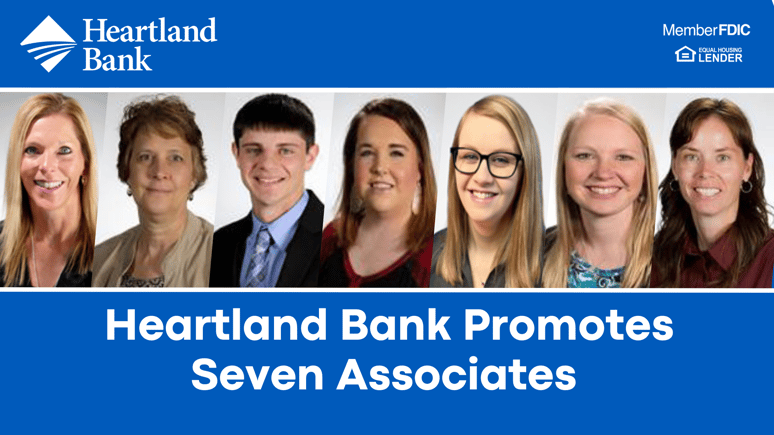 Heartland Bank promotes seven associates
GENEVA, Neb. — Heartland Bank has promoted seven associates recently, contributing to the American Banker 2022 Best Banks to Work For list. Their new roles are as follows: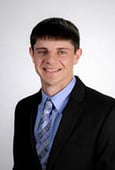 Burwell Branch Relationship Manager Colby Wurst has been named the Vice President.
His wife Lexy teaches elementary at Loup County Public Schools, and they are expecting their first child in June. Wurst said he enjoys hunting fishing and going to the lake.
---

Also in Burwell, Jordan Smedra has also been promoted to Senior Customer Service Associate.
Smedra came to Heartland in 2019. She has a one-year-old son with her husband and two dogs. She enjoys going to the lake, fishing, hunting, working on puzzles, and spending time with her son.
---
In Fairbury, Kate Kapke has been promoted to Senior Loan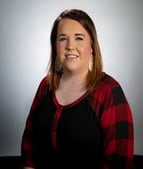 Operations Associate.
Kapke started her banking career in 2008 and has worked in several departments since then.
She has two dogs with her boyfriend Allan. In her spare time, she enjoys spending time at her dad's ranch, bass fishing, walking her dogs and watching horror movies.
---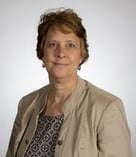 In Geneva, Senior Operations Associate Pat Mau has been promoted to Officer. Mau has been with Heartland for 41 years.
Mau and her husband Paul live on a farm between Geneva and Shickley, where Paul runs a mechanic repair shop from their home. They have three children and enjoy traveling to state and national parks in their free time.


---
Bank Accountant Aaryn Schweitzer has been promoted to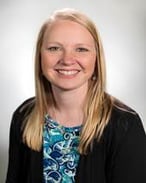 Assistant Vice President in Shickley.
Schweitzer started her career with Heartland in 2017 and recently transitioned to working at the Shickley Branch and travels to Geneva once a week.
She has three kids with her husband Luke and enjoys going on adventures and creating memories with her family, quilting, and adding to her husband's to-do list of home projects.
---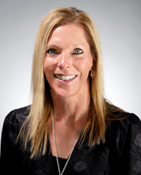 Shari Collison has been promoted to Senior Human Resources Generalist in Hastings.
Collison began her career in banking in 1997 and has been with Heartland Bank since 2020. Her family includes husband Crale, who owns his own construction business, a son, Daulton, daughter Annika, stepdaughter Mazi, and a two-year-old granddaughter.
In her spare time, she enjoys volunteering, especially with the Campbell Area Foundation, along with gardening, photography, helping Crale making improvements on their acreage, and spending time at the lake.
---
At the Riverdale branch, Chandra Jaixen has been promoted to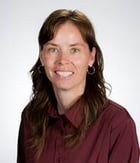 Senior Loan Operations Associate.
She started her banking career with State Bank of Riverdale and has been in the banking business for 29 years.
Her family includes husband Bob, who is a Manufacturing Engineer at Parker Hannifin, and two children. When not busy with activities, Chandra enjoys family time together playing card games and spending time at the lake with family and friends.
---
About Heartland Bank
Heartland Bank is a family-owned bank located in 13 different communities across the heart of Nebraska. Heartland Bank's vision is to improve the lives of customers, associates, and communities. Voted American Banker 2022 Best Banks to Work For. Member FDIC. Equal Housing Lender. Learn more at MyHeartland.Bank.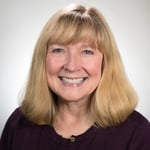 Melissa is the Senior Vice President of Human Resources for Heartland Bank. Melissa has worked in Human Resources for the past 20 years in different work environments. She received her bachelor's degree from Hastings College and her master's degree from UNK.
Get the latest news & stories in your inbox!