FOR IMMEDIATE RELEASE
November 13, 2023
Heartland Bank Announces Agreement to Purchase State Bank of Odell
GENEVA, NEBRASKA — Heartland Bank announced today they have entered into an agreement to purchase the State Bank of Odell (SBO), Odell, Neb. The purchase is subject to regulatory approvals, which are expected to be received by year-end. Once finalized in early 1st Quarter of 2024, State Bank of Odell will be a part of the Heartland Bank family, with their Odell and Diller locations transitioning into Heartland Bank branches.
John Wilkins, CEO and Chairman of Heartland Bank, shared his enthusiasm for this expansion of their market. "We are excited to have the opportunity to expand our presence in Nebraska and extend a warm welcome to State Bank of Odell's valued customers, dedicated associates, and close-knit communities. At Heartland Bank, we are committed to relationship banking, family ownership, and building strong connections with our customers and communities."
The purchase continues Heartland Bank's commitment to enhancing customer relationships with local decision-making made by trusted associates. It continues the tradition of serving customers with a full range of banking services, while introducing enhancements, including a larger lending limit, access to a nationwide ATM network, wealth management and insurance services, and an industry-leading Trust Company. Heartland Bank's headquarters are proudly based in Geneva, Nebraska, and has a strong presence in Nebraska, with 13 convenient locations.
According to State Bank of Odell's President & CEO Jim Stanosheck and Vice President and Cashier Lawrence Stanosheck, "We are very excited about increased lending limits, the addition of products, services, and growth opportunities that the proposed merger with Heartland brings to the table. Our two organizations share strong cultural and business ethics. We both are committed to our customers and our communities, and this will only serve to enhance our commitment to both."
Media Contact: Megan Nannen, Marketing Director | mnannen@myhbank.com
About Heartland Bank
Founded in 1899 in Geneva, Nebraska, Heartland Bank is a family-owned, community-focused financial institution with a vision to be a growing organization providing leadership that improves the lives of customers, associates, and communities. Proudly serving 13 locations across Nebraska. Offering a comprehensive suite of banking services, insurance, wealth management, trust services, and more. Heartland Bank prioritizes strong customer and community relationships and local decision-making. Recipient of American Banker's 2022 Best Banks to Work For. Member FDIC. Equal Housing Lender. Learn more at MyHeartland.Bank.
###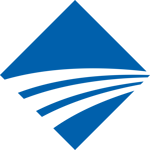 Heartland Bank is a family-owned bank located in 13 different communities across the heart of Nebraska. Heartland Bank's vision is to improve the lives of customers, associates, and communities. Voted American Banker 2022 Best Banks to Work For. Learn more at MyHeartland.Bank.
Get the latest news & stories in your inbox!