Help us extend our congratulations and thanks to the associates celebrating a retirement, promotions and service anniversaries in Q1!
Sandi Mewhirter Retires After 52 Years of Service to Geneva State Bank & Heartland Bank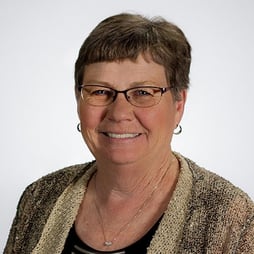 Sandi Mewhirter, Senior Loan Operations Associate
After 52 years at Geneva State Bank & Heartland Bank, Sandi Mewhirter retires from her position in the loan department. In 1970, when Sandi started at the bank, the most popular show was Marcus Welby, MD; the average price of gas was 36/gallon; the NCAA football champs were Nebraska, Ohio State and Texas; and the top song was Bridge Over Troubled Water by Simon and Garfunkel. Our associates celebrated her retirement on Friday, March 11th, and wish her a happy and relaxing retirement. Thank you, Sandi, for your commitment to Heartland Bank!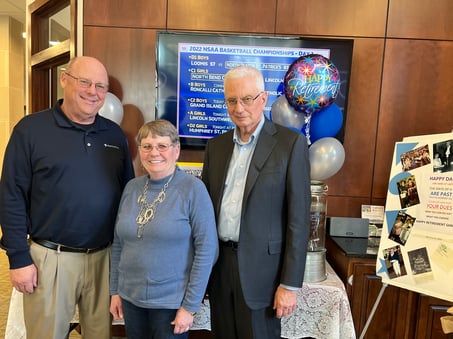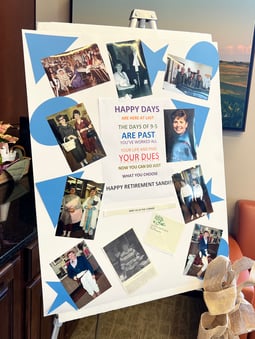 ---
Four Heartland Bank Associates Celebrate New Position Promotions
We are excited to celebrate four Heartland Bank associates who received promotions in February!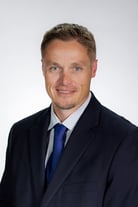 Jed True
Promoted to Vice President / Credit Analyst
Jed True has been promoted to Vice President. Jed started his career in banking in 2001 and has been with Heartland Bank since 2014 in our Riverdale branch. Jed's family includes his wife, Jenn, who is a principal at Emerson Elementary School in Kearney, and two children, Trystan, 12, and Teagan, 9. When Jed and Jenn aren't attending their children's activities, they enjoy spending time at the lake.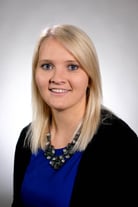 Juli Kment
Promoted to Officer / Credit Analyst
Juli Kment has been promoted to Officer. Juli works in the Geneva Branch and started her career with Heartland Bank in 2017. She and her husband, Logan, are expecting their first child in June. Juli enjoys going to the lake or river, golfing and spending time with family and friends. She also helps with her family's farming operation.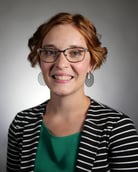 Beth Sherman
Promoted to Trust Officer
Beth Sherman has been promoted to Trust Officer. Beth's started with Heartland Bank in 2010 as a CSA intern, and worked at the bank during holiday and summer breaks. Beth graduated with a degree in accounting and worked in tax compliance before coming back to Heartland Bank in 2019. Beth is married to husband Jason, who is a welder for Cyclonaire in York.

Brenda Nelson
Promoted to Senior Customer Service Associate
Brenda Nelson has been promoted to Senior Customer Service Associate. Brenda started with Heartland Bank in 2012 in Geneva before moving to the Fairmont branch in 2020. Brenda and her husband, Brent, have three children: Nathan, 19, Brooklynn, 18, and Trevor, 12, and enjoy spending weekends at the lake.
---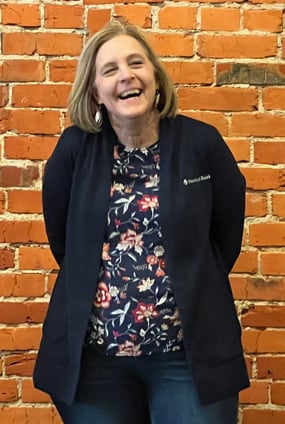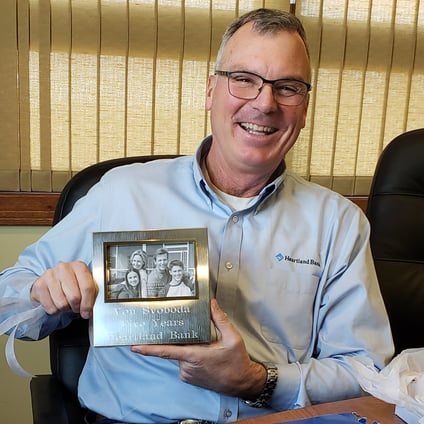 Pat Mau and Von Svoboda Celebrate Service Anniversary Milestones with Heartland Bank!
Pat Mau, Senior Operations Associate celebrates 40 years of service with Geneva State Bank and Heartland Bank! Associates and her family joined her to celebrate this big milestone on Friday, January 21st in Geneva.
Von Svoboda, VP / Relationship Manager in our Ord Loan Production office, celebrated 5 years with the bank in February!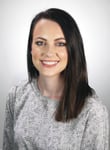 Sarah is the Media Specialist at Heartland Bank. She graduated from Nebraska Wesleyan University with a degree in Communication Studies. Sarah enjoys spending time with her family and friends and organizing and decorating her home.
Get the latest news & stories in your inbox!