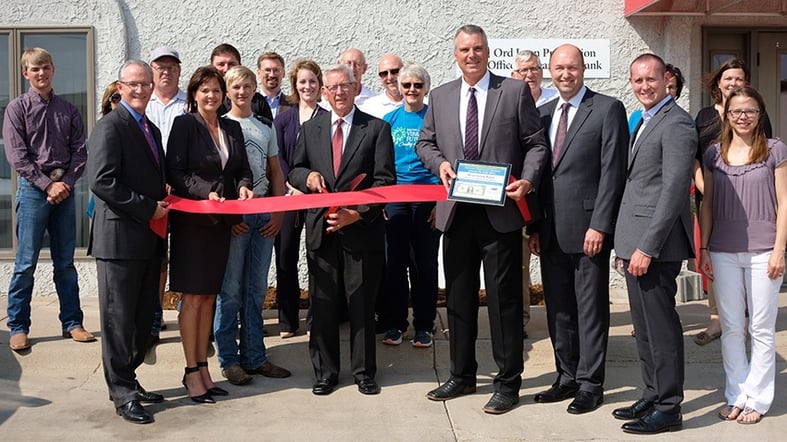 As our customers grow and expand, so do we. Heartland Bank has grown from a single location in Geneva, Nebraska to now eight full-service branches and two loan production offices. Our latest expansion was in our Ord market. Our Ord Loan Production Office moved into a new office space and, in conjunction, we opened a new Raymond James Investment Center.
Heartland Bank marked this special occasion with a Ribbon Cutting Ceremony and an open house on Thursday, August 24th. Customers and community members attended and toured the new location while getting the chance to meet the new Heartland Bank and Raymond James associates in Ord. Relationship Manager, Von Svoboda, and Raymond James Financial Advisor, Theresa Petska, currently have offices in the new location.
"We needed a new office space for two reasons. First, Scratchtown Brewing Company needed the space the old office provided to potentially expand. Second, we brought in Theresa and we needed a place for her to office and grow the Investment Center business," said Aaron Schardt, Senior Vice President and Chief Financial Officer.
The new office is located at 1518 J Street and is in a shared building with the local State Farm representative.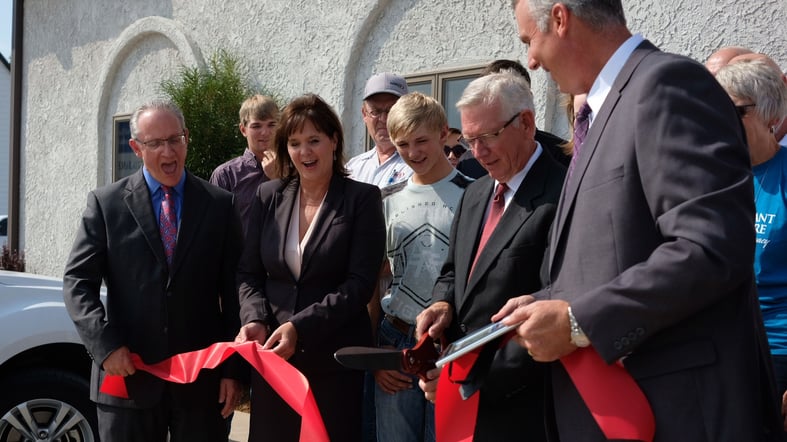 "This new office space is a more inviting facility and will help us better serve our customers as we continue to grow in the Ord market. We wanted to have a space that welcomed our customers as they walked in," said Svoboda.
On the walls of the new office, you will see black and white ranching and farming styled photographs. All of the photographs were captured by Svoboda's family members and all photos show scenes from Svoboda's family ranch.
"All of the photographs on the wall were taken by my father or sister. They have been taking photos for years out at the family ranch and we wanted to pick imagery customers can relate with," said Svoboda.
The addition of the Raymond James Investment Center gives us the ability to provide more services to the Ord community.
"I'm excited for the opportunity to help people in our community and surrounding communities with their financial planning, not just for the present situations, but also for their futures," Petska said about the opening of the new investment center.
Petska and Svoboda, along with all associates at Heartland Bank, are eager to continue serving their current customers, as well as any new customers with this recent growth. As we continue to grow, know this, wherever we go, our commitment remains the same. We build relationships and deliver personal service. We want to help you, your family and your community, grow and reach their goals.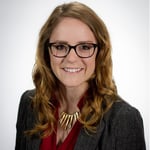 Caitlin is the Marketing Director at Heartland Bank. She graduated from Hastings College with a degree in Web Communication Design and Journalism. She's passionate about cycling advocacy and rescue dogs, and she enjoys spending her free time reading and drawing.
Get the latest news & stories in your inbox!