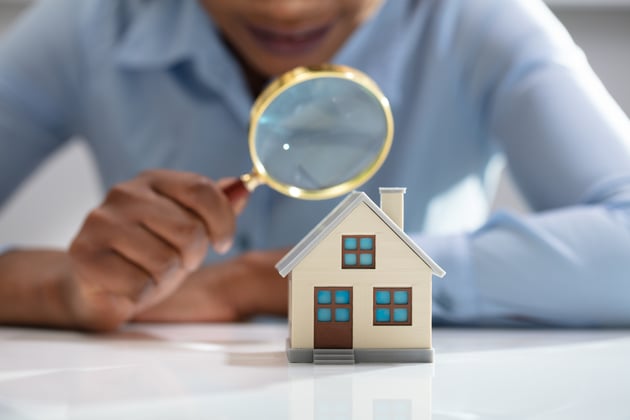 Buyer Home Inspection Checklist
Make a more confident offer and be better prepared for the home inspection by looking at these parts of your future house during the initial walk-through. Touring homes can be quite a rush. But while you're ogling the features you love — like that breakfast nook and those built-in bookshelves — it's also important to keep an eye out for potential shortcomings.
Here's a home inspection checklist to use when you're viewing a property. Paying attention to these items during the initial walk-through stage of homebuying will help prepare you to ask the right questions during the professional home inspection.
See something odd while touring your would-be home? It may not be the time to say something, but you'll want to make a note so you can bring it up during the home inspection. (One easy way to do it: Snap a photo with your phone.)
Pay attention to these common trouble spots:
Exterior: Are the gutters and downspouts properly attached, and do they drain away from the house? What kind of siding is on the home? Is it in good repair?
Roof: Do you see stains, dark spots or even moss? Any missing shingles or tiles? Ask when the roof was last replaced.
Foundation: Do you see any big cracks? Are there trees close to the foundation? Does any part of the ground near the foundation seem soggy, squishy, or sunken?
Windows and doors: Do they open and close easily? Do any seem misaligned? Do you see any signs of moisture around the frames or between the panes?
Smells: Do you notice any unusual scents? (The real estate agent's cookies baking in the oven don't count — think odors that might indicate the presence of mold or mildew.)
Attic and basement: Can you see any signs of moisture or water intrusion? If the attic or basement is unfinished, what kind of insulation do you see? Is it in good condition?
Heating and cooling: What systems are in place and are they functional? Look for a serial number or manufacturing date to get a sense of the system's age. If there's been a replacement, is the old system still in place? (For example, if the home was converted from oil to propane, is there still an oil tank on the property? An improperly decommissioned fuel tank can be hazardous.)
Plumbing: How's the water pressure? Do the fixtures work? Any signs of leaks in under-sink cabinets? How old is the hot water heater?
Electrical: Do all light switches work? Are all the outlets grounded? (If you spot any that are two-prong, those are definitely not grounded.) Does the house have an older electrical panel with fuses or a newer one with circuit breakers, or both? Outdated wiring can be a hazard in itself and a hassle to upgrade.
Major appliances: If appliances like the oven, refrigerator, washer or dryer are included with the sale, what's their condition?
After completing the buyer inspection checklist…
Hang on to your checklist notes and photos for the official inspection. A professional home inspector will examine the property, looking for anything that could, should, or must be fixed. The home inspection is a vital step to take before you get the keys to your new home. While you're getting ready to schedule the inspection, consider these other important actions.
A professional home inspector will examine the property, looking for anything that could, should, or must be fixed.
Add an inspection contingency
Resist the urge to be the easygoing, no-hassle buyer who's fine with skipping an inspection, even in a competitive market. No matter how badly you want that specific property, it's in your best interest to pay for a professional house inspection. Protect yourself even further by making sure there is an inspection contingency in your purchase contract.
Including this condition gives you time to complete necessary inspections and get estimates of any needed repairs, and it allows you to negotiate with the seller — or back out of the sale entirely, if something dire pops up.
If repairs are needed, prioritize them, then negotiate with the seller. You could ask them to complete the repairs, but to keep the sale moving and give you control over the work, request a credit due at closing or a reduction in the sale price instead.
Pay attention to seller's disclosures
In most states, home sellers are required to disclose any known property defects. Disclosures can also include information about the neighborhood and neighbors.
Usually, your real estate agent will provide a copy of the disclosure after you've made an offer, though in a couple of states, you'll get it before. There's tremendous variation in what states ask sellers to disclose, however, and simply having a disclosure requirement doesn't necessarily mean the seller will honor it. For example, in Connecticut and New York, the penalty for failing to provide a disclosure is so low that sellers may simply opt to pay the fine.
If you do get a seller's disclosure statement, review it carefully both for your own peace of mind and to note any areas that deserve scrutiny during the home inspection.
Preview the home inspection
You can view sample home inspection forms on the International Association of Certified Home Inspectors website. These may be too detailed for the average home buyer, but they give you an idea of the scope of a home inspection as well as things to look for when touring houses.
© Copyright 2018 NerdWallet, Inc. All Rights Reserved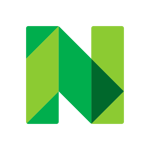 This article was produced and provided by Nerdwallet. Nerdwallet gives consumers and small businesses clarity around all of life's financial decisions. When it comes to credit cards, bank accounts, mortgages, loans or other expenses, consumers make almost all their decisions in the dark. NerdWallet is changing that, helping guide consumers' decisions with free expert content.
Get the latest news & stories in your inbox!