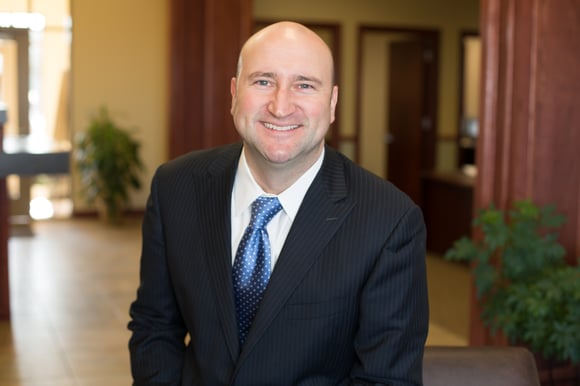 Tyler Daly, Financial Advisor, was among the Raymond James-affiliated advisors named to the Forbes list of America's Top Next-Generation Wealth Advisors. The list, which recognizes advisors from national, regional and independent firms, was released online on July 22, 2020.
"I consider it an honor to be ranked among our country's top next-generation wealth advisors," Daly said. "To be included among such an elite group is humbling."
The Forbes Next-Gen Wealth Advisors ranking, developed by SHOOK Research, is based on an algorithm of qualitative criterion, mostly gained through telephone and in-person due diligence interviews, and quantitative data. Those advisors who are considered are under 40 and have a minimum of four years' experience. The algorithm weighs factors like revenue trends, assets under management, compliance records, industry experience and those that encompass the highest standards of best practices. Portfolio performance is not a criterion due to varying client objectives and lack of audited data. Rankings are based on the opinions of SHOOK Research, LLC. Neither Raymond James nor any of its financial advisors or RIA firms pay a fee in exchange for this award/rating. Raymond James is not affiliated with Forbes or SHOOK Research, LLC.
Daly, who joined Raymond James in 2009, has over 15 years of experience in the financial services industry. Daly currently manages more than $178 million in client assets, offers his clients portfolio/investment management, risk management, estate, charitable, retirement and college planning.
To reach Daly or the advisors at Raymond James, more information can be found at MyHeartland.Bank or by calling 308-234-7424. Located at 212 E. 56th Street, Kearney, NE and 896 G Street, Geneva NE.
---

About Forbes ranking of Top Next-Gen Wealth Advisors
Research Summary (as of April 2020): Out of 32,000 nominations received, 500 made the final list in 2020. Neither SHOOK nor Forbes receives compensation from the advisors or their firms in exchange for placement on a ranking. Raymond James is not affiliated with Forbes or Shook Research, LLC. This ranking is not indicative of an advisor's future performance, is not an endorsement, and may not be representative of an individual client's experience. Please visit forbes.com/top-next-gen-advisors for more info.
About Raymond James Financial
As of 03/31/2020. Raymond James Financial, Inc. (NYSE: RJF), is a leading diversified financial services company providing private client group, capital markets, asset management, banking and other services to individuals, corporations and municipalities. The company has approximately 8,100 financial advisors throughout the United States, Canada and overseas. Total client assets are $774 billion. Public since 1983, the firm is listed on the New York Stock Exchange under the symbol RJF. Additional information is available at raymondjames.com. The information provided is for informational purposes only and is not a solicitation to buy or sell Raymond James Financial stock.
About the Financial Institutions Division
The Financial Institutions Division was established by Raymond James in 1987 to provide banks and credit unions with an alternative to traditional third-party investment providers. Raymond James provides full-service securities brokerage and advisory services to financial institutions seeking to compete with the largest banks and securities firms in the country. In addition to a full complement of investment products and services, Raymond James has the ability to deliver investment banking, public finance, research, self-clearing capabilities and wealth management services to both individuals and institutions. Investment advisory services offered through Raymond James Financial Services Advisors, Inc.. Heartland Bank and the investment center are not registered broker/dealers and are independent of Raymond James Financial Services. Investment products are: not deposits, not FDIC/NCUA insured, not insured by any government agency, not bank guaranteed, subject to risk and may lose value. Securities offered through Raymond James Financial Services, Inc., member FINRA / SIPC.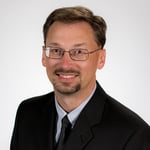 Aaron Schardt is a Senior Vice President and the Chief Financial Officer for Heartland Bank. He has been with the bank for 11 years. Before Heartland Bank, he worked at the investment firm of Kirkpatrick Pettis in Omaha. Aaron and his wife have three children and live in Hastings NE. In addition to banking, Aaron manages family investments in agriculture, real estate, and public and private business. Away from the bank, Aaron is an avid pilot that enjoys almost anything to do with aviation.
Get the latest news & stories in your inbox!