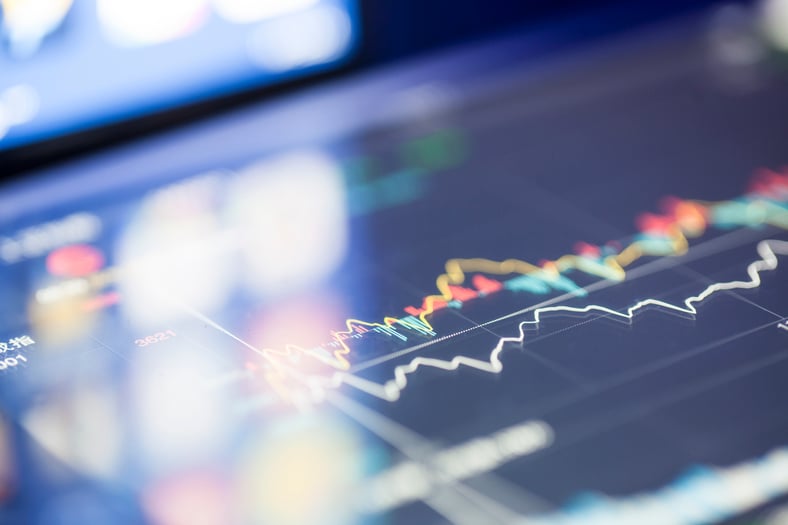 It has been a turbulent 2022 so far for investors. The S&P 500 Index is on track for its worst April in more than 40 years, the Nasdaq entered a bear market on April 26 with its more than 20% decline, and bonds, which typically provide ballast for diversified portfolios during periods of stock market volatility, have not protected.

Markets face a number of threats. The COVID-19 pandemic has contributed to a disappointing start to the year for the U.S. economy as evidenced by the -1.4% growth in gross domestic product (GDP) reported on April 28. COVID-19 continues to disrupt global supply chains amid intermittent lockdowns in some of China's largest cities. Russia's devastating assault on Ukraine, arguably the biggest geopolitical threat in Europe since WWII, has added to the worst inflation problem in the U.S. since the 1970s. The bond market is pricing in nine more Federal Reserve (Fed) rate hikes, after looking for only three when the year began. That's a lot for investors to digest.

But during a market correction it's easy to forget that this volatility is actually quite normal.
The S&P 500 Index has fallen 13% peak to trough this year, below the 14% average of all years.
During midterm election years, the average stock market correction is 17%, but stocks rebounded 32% on average in the 12 months following those midterm year lows.
Of the last 21 times the S&P 500 has been down double-digits since 1980, stocks rallied back to end the year positive 12 times.
During those 12 positive years, the average gain has been a stellar 17%.
We will admit a double-digit gain in 2022 is unlikely, but a U.S. consumer willing and able to spend, which makes recession unlikely in the near term, and steadily rising corporate profits still make a positive year for stocks in 2022 more likely than not, in our view.

Inflation remains a big concern, but a number of factors could put downward pressure on prices beginning this summer. On the supply side, where most of the problem lies, supply chain normalization and more job-seekers coming off the sidelines could help ease pressure on goods prices and wages. An eventual cease-fire in Ukraine could remove some of the upward pressure on commodity prices. On the demand side, higher interest rates can help cool housing. The bond market is already doing some of the Fed's work with the 10-year Treasury yield nearly doubling in four months to 2.8%. These factors could easily cut headline consumer inflation in half by year-end from the current annual pace of 8.5%.

The outlook for corporate profits remains quite positive and may help prevent stocks from pulling back much further. With about 180 S&P 500 companies having reported, double-digit earnings growth appears within reach while analysts' estimates for 2022 have continued to rise. These numbers are excellent considering slow economic growth, supply chain disruptions, and inflationary pressures.

The investing climate is quite challenging, but history suggests patience will be rewarded. Even if there may be some downside in the short term, consumer and business fundamentals remain supportive. Strong profits and lower stock prices mean more attractive valuations. Our belief is that current levels will end up being an attractive entry point.
____
Check the background of this investment professional on FINRA's Broker Check. Securities and advisory services are offered through LPL Financial (LPL), a registered investment advisor and broker-dealer (member FINRA/SIPC). Insurance products are offered through LPL or its licensed affiliates. Heartland Bank and Sandstone Wealth Management are not registered as a broker-dealer or investment advisor. Registered representatives of LPL offer products and services using Sandstone Wealth Management, and may also be employees of Heartland Bank. These products and services are being offered through LPL or its affiliates, which are separate entities from, and not affiliates of, Heartland Bank or Sandstone Wealth Management. Securities and insurance offered through LPL or its affiliates are: Not Insured by FDIC or Any Other Government Agency | Not Bank Guaranteed | Not Bank Deposits or Obligations | May Lose Value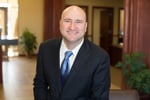 Tyler has been in the financial services industry since 2004 and with Sandstone Wealth Management and Heartland Bank since 2009. He is Series 7, 66 and Insurance licensed to assist his clients with all their investing, financial planning, and insurance needs. Tyler was recently named to the Forbes List of America's Top Next-Generation Wealth Advisor, which recognizes advisors from national, regional, and independent firms. Tyler graduated from the University of Nebraska-Lincoln with a Bachelor's Degree in Diversified Agriculture and was born and raised in the Nebraska Sandhills. This gives him an intimate knowledge and understanding of his farming and ranching clients. Tyler is married to Rachel, who earned her Doctorate of Pharmacy from the University of Nebraska. They have two children, Camilla and Cooper. Away from business, he enjoys officiating high school basketball in the winter as well as golfing and team roping in the summer.
Get the latest news & stories in your inbox!