At that first race back in 2005, back in Hobby Stocks at the Beatrice Speedway, everyone was nervous -- the pit crew, the family, and certainly Brent Kassik, the driver. He was belted into his newly constructed car with no racing experience unless you count watching NASCAR. "We missed hot laps. We missed the heat race. I probably went five laps the whole night," Brent said, shaking his head at the memory.
Without regard to the embarrassment he felt then, he still couldn't deny the excitement to race again. In the 13 years since that first race, Brent has earned the checkered flag almost 60 times. "I made a little shrine to myself with all the trophies," he jokes, "but it looks funny because they are all the same size."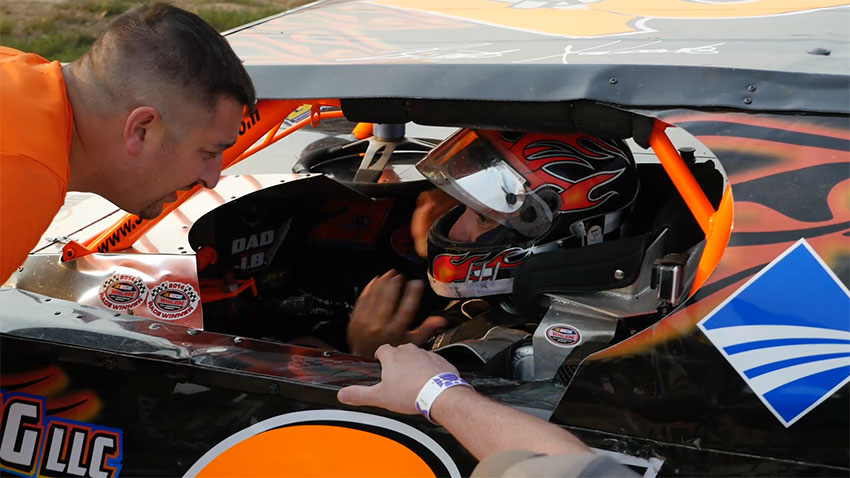 The names on his car are a much bigger source of pride -- individuals and businesses, like Heartland Bank, who are willing to let Brent carry their name at 90 mph. "I'm honored to have the support of a hometown, prominent business like Heartland behind me." Sponsors make a crucial difference in an expensive hobby, where racing fuel costs almost $9 a gallon. Fire suits cost roughly $800, a helmet is about $400, and the HANS device amounts to $700.
Ten years ago, Brent moved his #21 car (his high school football number playing for Milligan) to McCool's Junction Motor Speedway. Since then, he has been on the race track almost every Saturday from April to October. He is a 3-time track champion in Hobby Stocks. In search of a new challenge, he began racing in the NASCAR B modified division in 2010.
Sponsors' investment in him provides extra morale during that mid-season energy slump when he's working on #21 every spare minute outside of his job with the City of Geneva. "We probably put in about 30 hours a week on the car." His Associate's Degree in Automotive Technology is certainly put to good use.
The 'we' he mentions are family, friends, and pit crew, which includes brother, Bryce, a Heartland Bank vice president. Managing the books and the pits, Bryce is "the brains of the business."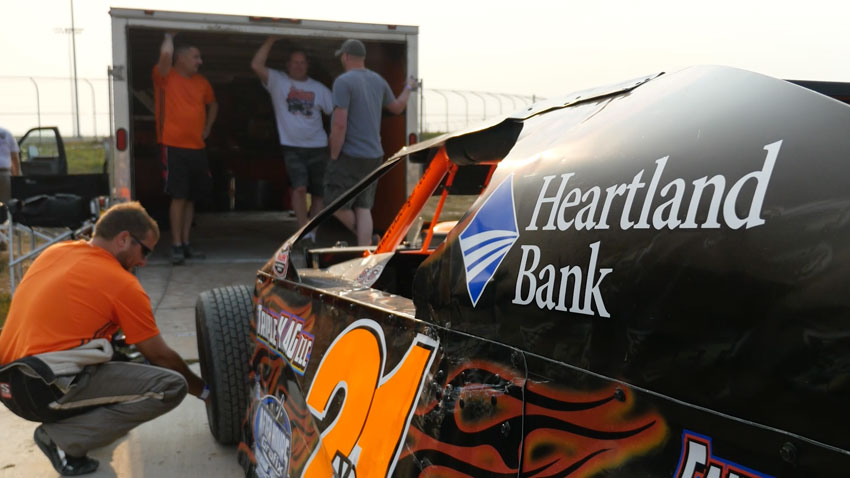 From day one, racing meant family. Bryce and their dad, Ralph, were both in the pits early on. "[Dad] was the one that kept things going in the right direction. I've got a temper, but he was laid back….He'd keep people even-tempered and out of trouble."
When Brent lived and worked in Lincoln, his father would take care of time-saving details. "…Not knowing what was going to happen, it was great to spend time with him and Bryce for those five years," Brent said. This heartfelt recollection caused his voice to catch ever so slightly, for it has been a mere eight years since losing his father to pancreatic cancer at the age of 60.
Nevertheless, racing is still about family. His mother, Brenda, alternately cheers and frets because she's a mom watching a son drive a piece of tin. "I tell her I'm safer in that car than she is driving to the track," Brent says with the laugh that sounds so much like his father's. Even his grandmother has watched her share of races.
They witnessed a few wrecks. One left Brent unable to fully straighten his right arm. Another knocked the wind out of him and brought out that temper he mentioned.
There are wreck nights and winning nights, but he races simply for Saturday nights when the work is all done. Then it's time to strap into the five-point harness, like a little cocoon, and shrink the world down to the square visible through his windshield.
He wants the trash talk of 20 drivers trying to think of new ways to say they're better than you. He wants to slide sideways at 90 plus miles per hour, feel the adrenaline jolt, and pull off 20 laps without picking the accelerator up off of the floor. He wants to win the A-lap feature and a little cash, or just Top-5 it and walk into the pits with a bit more swagger than before.
And the next Saturday, he wants to do it all again.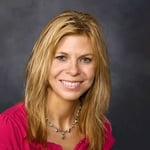 Rebecca is a freelance writer and editor. She graduated from the University of Nebraska-Lincoln with a degree in Journalism and wrote for daily newspapers in Nebraska for ten years. She spent the next decade in Doane College's marketing and communications office. She currently coordinates marketing and social media for an insurance and real estate company in Geneva, Nebraska.
Get the latest news & stories in your inbox!