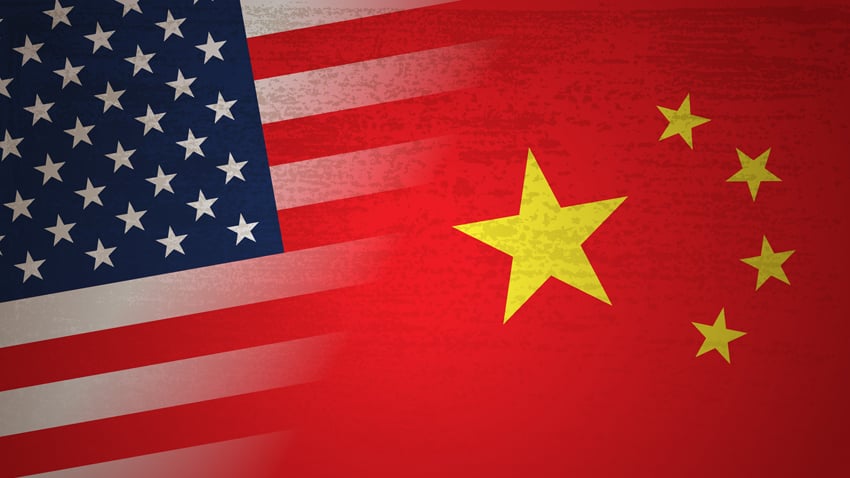 Escalations in trade tensions between the U.S. and China continued to startle the markets. A trade deal was not reached Friday, and as a result, higher tariffs on $200 billion worth of Chinese goods went into effect. As expected, China announced that it will retaliate by raising tariffs on $60 billion of U.S. goods effective June 1. Washington Policy Analyst Ed Mills sees the extended time frame as a positive signal, as it leaves room for some progress in negotiations throughout the rest of May. However, the longer-term path to compromise becomes increasingly more clouded as these negotiations drag on, according to Raymond James Chief Investment Officer, Private Client Group, Larry Adam.
The markets reacted to the continuing uncertainty, and the major indices tumbled Monday on fears that higher tariffs will limit economic and corporate growth. Not only was there disappointment of no deal, but the growing size of potential tariffs appears to have changed the direction of the discussion. The risk that this could be a harbinger of more challenging discussions with Japan and Europe over auto imports increases uncertainty, Adam said.
The next move is likely the official initiation of a 25% tariff on an additional $325 billion of Chinese imports by the U.S., which will likely invite an additional Chinese response and more negative headlines. As a result, the equity markets may see more volatility in the foreseeable future, according to Adam. However, it's important to keep in mind that the equity markets historically incur two pullbacks of 5% or more, on average, in any given year, and the Raymond James Investment Strategy team sees upside potential in the underlying strength of the economy and positive future earnings growth. While I understand that volatility can be disconcerting, I do believe that short-term weakness should be seen as a buying opportunity for investors poised to deploy idle cash.
As always, please reach out to me with any questions you may have. I will continue to keep an eye on the markets and share any new developments with you.
To offer even more insight on the recent market movement, I'm sharing with you the Investment Strategy team's Thoughts on the Market, a timely look at the recent market volatility with explanations from the Investment Strategy Committee. I find the information insightful and helpful and hope you will as well.
Thank you for your continued trust in me.
Sincerely,
Tyler Daly
Financial Advisor
Raymond James Financial Services, Inc.
---
*Investing involves risk, and investors may incur a profit or a loss. Past performance is not an indication of future results and there is no assurance that any of the forecasts mentioned will occur. Investors cannot invest directly in an index. The Dow Jones Industrial Average is an unmanaged index of 30 widely held stocks. The NASDAQ Composite Index is an unmanaged index of all common stocks listed on the NASDAQ National Stock Market. The S&P 500 is an unmanaged index of 500 widely held stocks. The MSCI EAFE (Europe, Australia, Far East) index is an unmanaged index that is generally considered representative of the international stock market. International investing involves additional risks such as currency fluctuations, differing financial accounting standards, and possible political and economic instability. These risks are greater in emerging markets. The performance noted does not include fees or charges, which would reduce an investor's returns.
©2019 Raymond James Financial Services, Inc., member FINRA/SIPC. Securities offered through Raymond James Financial Services, Inc., member FINRA/SIPC, and are not insured by any financial institution insurance, the FDIC/NCUA or any other government agency, are not deposits or obligations of the financial institution, are not guaranteed by the financial institution, and are subject to risks, including the possible loss of principal. Raymond James is not affiliated with the financial institution or the investment center.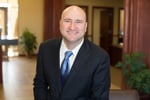 Tyler is a Financial Advisor with Raymond James. He is Series 7, 66 and Insurance licensed to assist his clients with all their investing, financial planning, and insurance needs. Tyler graduated from the University of Nebraska-Lincoln with a Bachelor's Degree in Diversified Agriculture. Away from business, he enjoys officiating high school basketball, golfing and team roping. Check the background of this investment professional on FINRA's Broker Check.
Get the latest news & stories in your inbox!