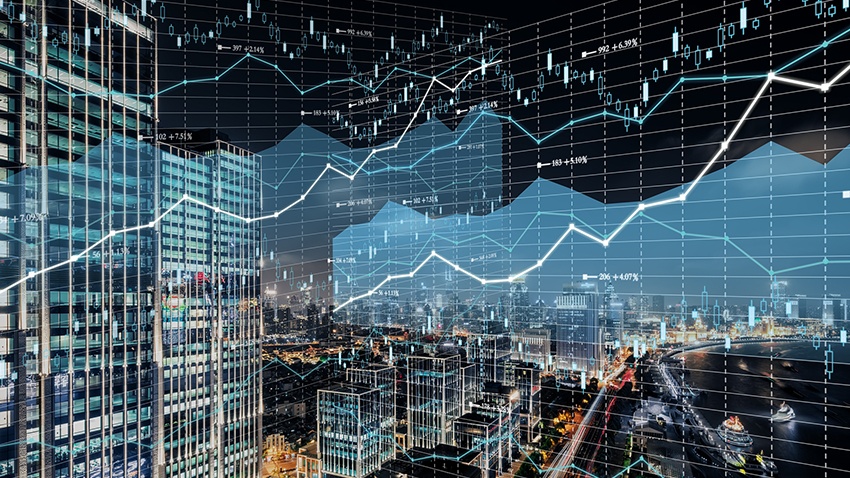 In the market's closing hours on Thursday, the Dow Jones Industrial Average has slipped more than 700 points, seemingly on concern raised by proposed tariffs and the threat of future trade issues with China that could affect global growth. The S&P 500 also trended downward in the last hour of trading on Thursday, the most since early February. The potential for rising interest rates coupled with increased tariffs has generated concern among some investors despite strength in the underlying domestic economy and labor markets.
Raymond James Chief Economist Scott Brown believes investors are concerned that the proposed tariffs could lead to retaliatory tariffs or broader trade disruptions. For the financial markets, it's been a back-and-forth between unfavorable trade policy moves (e.g., the steel and aluminum tariffs) and the partial walking-back of those moves (e.g., exempting Canada, Mexico and other nations from those tariffs). In his view, Thursday's announcement to impose tariffs on Chinese goods creates uncertainty for domestic and global economies. European Strategist Chris Bailey believes President Trump's announcement was the opening round in the start of hard negotiations, and Bailey interprets the measured response and concessions on the proposed aluminum and steel tariffs to be positive signs.
While headlines represent an increase in the policy headwinds coming out of Washington, D.C., we are reminded that policy shifts rarely are as bad as we fear, nor as good as we hope, according to Washington Policy Analyst Ed Mills. Often, that gray area represents some of the best buying opportunities for investors poised to take advantage. As the United States and China open up trade negotiations, Mills believes the most likely outcome is that the market will start to recover if China takes a measured response to mitigate the impact of the proposed tariffs.
As you likely recall, the domestic equity markets have gone back and forth since the beginning of the year, following a sustained period of very low volatility. Our rational selves understand that rising tides can't last forever, but the gyrations often feel a lot worse than they really are.
However, the jury is still out. The coming months likely will be unpredictable, but current economic conditions and fundamentals remain supportive of equities. And, I remain optimistic. As always, I will continue to monitor the relevant data points and share them with you.
In the meantime, I understand if you have questions. It's normal to have concerns when volatility returns after a long absence. I have seen these vacillations before and have witnessed the subsequent resilience of the markets over time. That's the reason I believe that disciplined financial planning that accounts for the occasional market recalibration is most likely to help you achieve your long-term financial goals.
Of course, all investors will weather the occasional rough patch as we work toward their goals. But, it's important to remember that market corrections offer a chance to buy fundamentally sound companies at a discount for those who are patient and poised to take advantage of opportunities that may present themselves.
Please let me know if you have any questions about recent market events or how to position your long-term financial plan for the months ahead. I look forward to speaking with you. Thank you for your trust in me.
Sincerely,
Tyler Daly
Financial Advisor
Raymond James Financial Services, Inc.

---
*Investing involves risk, and investors may incur a profit or a loss. Past performance is not an indication of future results and there is no assurance that any of the forecasts mentioned will occur. Investors cannot invest directly in an index. The Dow Jones Industrial Average is an unmanaged index of 30 widely held stocks. The NASDAQ Composite Index is an unmanaged index of all common stocks listed on the NASDAQ National Stock Market. The S&P 500 is an unmanaged index of 500 widely held stocks. The MSCI EAFE (Europe, Australia, Far East) index is an unmanaged index that is generally considered representative of the international stock market. International investing involves additional risks such as currency fluctuations, differing financial accounting standards, and possible political and economic instability. These risks are greater in emerging markets. The performance noted does not include fees or charges, which would reduce an investor's returns.
©2018 Raymond James Financial Services, Inc., member FINRA/SIPC. Securities offered through Raymond James Financial Services, Inc., member FINRA/SIPC, and are not insured by any financial institution insurance, the FDIC/NCUA or any other government agency, are not deposits or obligations of the financial institution, are not guaranteed by the financial institution, and are subject to risks, including the possible loss of principal. Raymond James is not affiliated with the financial institution or the investment center.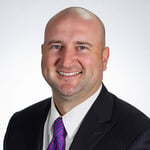 Tyler is a Financial Advisor with Raymond James. He is Series 7, 66 and Insurance licensed to assist his clients with all their investing, financial planning, and insurance needs. Tyler graduated from the University of Nebraska-Lincoln with a Bachelor's Degree in Diversified Agriculture. Away from business, he enjoys officiating high school basketball, golfing and team roping. Check the background of this investment professional on FINRA's Broker Check.
Get the latest news & stories in your inbox!