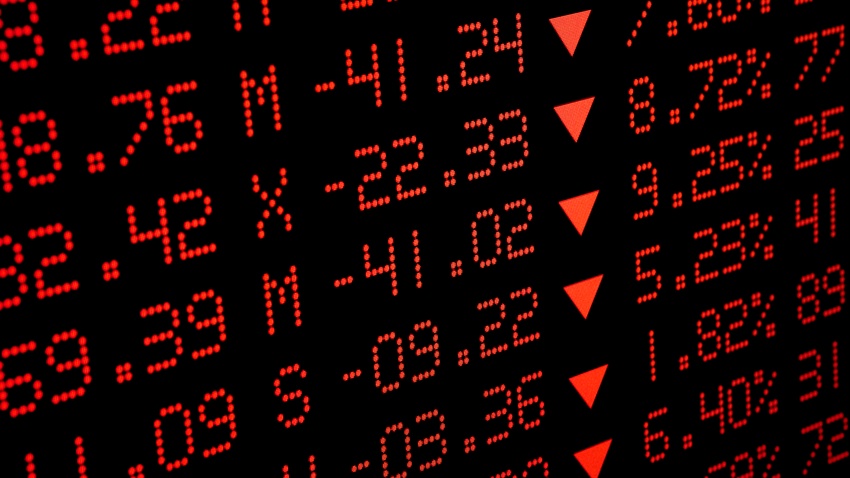 Stocks tumbled this week on fears surrounding corporate earnings, global economic growth, rising interest rates, and the continued fallout of protectionist trade policies. Since October 1, the Nasdaq, S&P 500, and Dow Jones Industrial indices have fallen 11.6%, 9.1%, and 7.8%, respectively
Global markets were similarly impacted and continued their ongoing declines, with developed and emerging markets down 11.0% and 11.2% respectively for the month.[1] Technology stocks have led the decline in the U.S. while Chinese equities continue to weigh on international markets.
Meanwhile, significant geopolitical developments continue to simmer. Ongoing Brexit negotiations, debates over Italy's budget, tensions surrounding Saudi Arabia, and the upcoming U.S. midterm elections continue to give investors cause for concern.
However, there's hope yet for investors, explains European Strategist Chris Bailey. "It is certainly possible [that] the upcoming midterm election results will induce a more conciliatory tone to world trade discussion," Bailey notes, wherein "compromises are found in the Brexit and Italian budget debates and China continues encouraging its burgeoning consumer base to boost their spending – a combination that would have a positive impact on global markets." He adds, "Important for this may well be a lower value for the dollar against many of its key global currency peers."
We believe the long-range outlook for the economy remains positive, though volatility is to be expected. Periods of calm, such as the months leading up to October, tend to be followed by turbulent re-adjustments, explains Raymond James Chief Economist Scott Brown. "We continue to view this as a normal pullback and not something worse," adds Senior Portfolio Analyst Joey Madere. And furthermore, "with earnings and economic growth being supportive of equities, valuation is now much more attractive."
In fact, the tumult in the domestic and international stock markets may be opportunity in disguise. While recent short-term volatility may read as a cautionary tale to some, we've seen periods like this before – and the subsequent rallies. It's not always easy to take a long-term view in the throes of an up-and-down cycle; however, this is precisely why we've structured your financial plan to help you achieve your goals and weather occasional fluctuations. I truly believe in disciplined financial planning, and that periodic declines offer a chance to take advantage of opportunities that may present themselves.
We will closely monitor market movements and share the relevant driving factors behind them. Expect to hear from us should anything warrant your immediate attention. Of course, I'm always available to discuss your concerns and offer perspective when needed. Please do not hesitate to reach out to set aside some time to talk. Thank you for your continued trust in me.
Sincerely,
Tyler Daly
Financial Advisor
Raymond James Financial Services, Inc.
[1] As measured by MSCI's EAFE and EEM indices.
---
*Investing involves risk, and investors may incur a profit or a loss. Past performance is not an indication of future results and there is no assurance that any of the forecasts mentioned will occur. Investors cannot invest directly in an index. The Dow Jones Industrial Average is an unmanaged index of 30 widely held stocks. The NASDAQ Composite Index is an unmanaged index of all common stocks listed on the NASDAQ National Stock Market. The S&P 500 is an unmanaged index of 500 widely held stocks. The MSCI EAFE (Europe, Australia, Far East) index is an unmanaged index that is generally considered representative of the international stock market. International investing involves additional risks such as currency fluctuations, differing financial accounting standards, and possible political and economic instability. These risks are greater in emerging markets. The performance noted does not include fees or charges, which would reduce an investor's returns.
©2018 Raymond James Financial Services, Inc., member FINRA/SIPC. Securities offered through Raymond James Financial Services, Inc., member FINRA/SIPC, and are not insured by any financial institution insurance, the FDIC/NCUA or any other government agency, are not deposits or obligations of the financial institution, are not guaranteed by the financial institution, and are subject to risks, including the possible loss of principal. Raymond James is not affiliated with the financial institution or the investment center.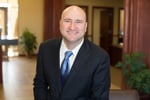 Tyler is a Financial Advisor with Raymond James. He is Series 7, 66 and Insurance licensed to assist his clients with all their investing, financial planning, and insurance needs. Tyler graduated from the University of Nebraska-Lincoln with a Bachelor's Degree in Diversified Agriculture. Away from business, he enjoys officiating high school basketball, golfing and team roping. Check the background of this investment professional on FINRA's Broker Check.
Get the latest news & stories in your inbox!