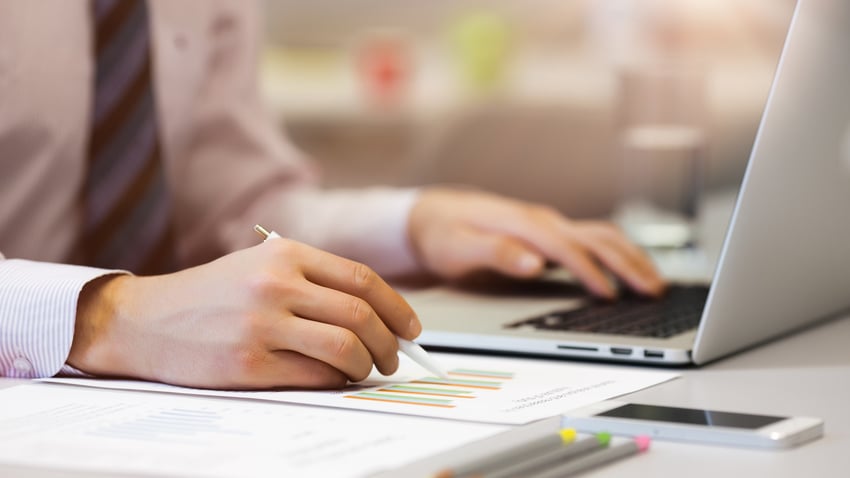 Domestic equity indexes ended October in positive territory, despite a momentary slip toward the end of the month. The S&P 500's upward trajectory has slowed since early October, but U.S. stocks remain strong overall with very few red flags, according to Raymond James Senior Research Associate Andrew Adams. Perhaps the worst thing we can say about U.S. stocks is that they may be doing "too well," he noted.
The Federal Reserve (the Fed) is expected to leave the target range for the federal funds rate unchanged at its meeting Nov. 1, although observers see a December hike on the horizon. Any change remains data dependent. Market observers will turn a keen eye toward upcoming data releases, namely the labor report due Nov. 3 and the revised estimate for third-quarter gross domestic product.
Hurricanes Harvey and Irma had both positive and negative impacts on third quarter GDP growth, but we should see the effects unwind in the near future with no significant change to underlying trends, according to Raymond James Chief Economist Scott Brown. However, job market constraints are expected to become even more binding in the quarters ahead, potentially limiting the pace of GDP growth.
The major domestic stock indices, namely the S&P 500, NASDAQ and Dow Jones Industrial Average, all maintained strength for the month. The Dow climbed 4.34%; the NASDAQ gained 3.57%; the Russell 2000 was up almost 1%; and the S&P 500 gained 2.22%. The international EAFE was up 1.33% for the month.
| | 12/30/16 Close | 10/31/17 Close | Change | Gain/Loss |
| --- | --- | --- | --- | --- |
| DJIA | 19,762.60 | 23,377.24 | +3,614.64 | +18.29% |
| NADSAQ | 5,383.13 | 6,727.67 | +1,344.54 | +24.98% |
| S&P 500 | 2,238.83 | 2,575.25 | +336.42 | +15.03% |
| MSCI EAFE | 1,684.00 | 1,999.96 | +315.96 | +18.76% |
| Russell 2000 | 1,357.13 | 1,502.88 | +145.75 | +10.74% |
| Bloomberg Barclays Aggregate Bond | 1,976.37 | 2,040.18 | +63.81 | +3.23% |
Performance reflects price returns as of 4:30 EDT on October 31, 2017.
Here's a look at what else is happening in the economy and capital markets, as well as key factors we are watching:
Economy
The Senate and House have each narrowly passed a budget blueprint. The road to tax cuts is expected to be difficult, but not impossible, with some haste to complete the process quickly.

Fed policy decisions will remain data-dependent, but the financial markets have widely factored in another rate increase in mid-December.

President Trump is expected to nominate current Fed governor Jerome Powell to replace Janet Yellen as Fed chair. That should be a comfortable choice for the financial markets.

Job growth is expected to bounce back from hurricane-related disruptions, but a tighter job market is expected to restrain the pace of job gains into 2018.

After weakening in the first half of the year, the exchange rate of the dollar has improved, but that partly reflects shifting policy expectations for foreign central banks.
Equities
If the S&P 500 makes it through Nov. 10 without falling 3% from a previous high, it'll mark the longest rally on record without a decline of that magnitude, Adams notes.

The U.S. stock market has been good, but is now approaching a point where it will be unprecedentedly good. That does not mean that stocks will experience a significant correction, but historical odds do favor some increase in downside volatility soon, Adams suggests.

The recent 30th anniversary of the 1987 stock crash reminded Chief Investment Strategist Jeff Saut that careful investing is especially important when markets are trending up. "When the odds are tipped in our favor, we tend to err on the side of caution," he wrote in recent commentary.
International
Europe continues to face geopolitical challenges, particularly around the Catalan region's attempt to achieve independence from Spain and Britain's attempts to exit the European Union, according to Raymond James European Strategist Chris Bailey.

The political turmoil may overshadow an improving economic picture, which appears sufficient to allow the European Central Bank to announce a formal reduction in stimulus.

Europe continues to offer recovery potential and typically lower valuations to many global investors but political uncertainty continues to persist, which could hinder the implementation of much-needed economic reform legislation.

Meanwhile in Asia, the Chinese National People's Congress consolidated behind President Xi Jinping and his economic reform agenda, which – at face value – is a positive for global growth levels, Bailey suggests.




Despite recent economic struggles, Prime Minister Shinzo Abe of Japan won a majority of votes in the recent election, likely as a result of weak and divided opposition, and has reiterated a commitment to ongoing changes to boost the Japanese economy.
Fixed Income
The Treasury yield curve, which has been flattening steadily since the start of the year, is beginning to level off. The last three Fed rate hikes have failed to significantly affect Treasury rates 10 years and out. The 10- and 30-year rates are currently about where they started the year.

The world's central banks have continued to push monetary easing, increasing the combined net size of their assets to over $19.3 trillion – money basically created out of thin air. This free flow money is influencing the markets and will do so as long as open market purchases continue.

The bond markets are not being driven strictly on economic data. Geopolitical factors such as those occurring in Spain, the United Kingdom and China are influencing investors as well as the pending appointment of the new chairperson for the Fed, said Senior Fixed Income Strategist Doug Drabik.
Bottom Line
Over the longer term, investors may want to consider redeploying cash to take advantage of the tailwinds that have served equity investors so well over the course of this secular advance, Saut suggests.

Savvy investors understand that some gyrations are normal for markets, and that risk is best managed through appropriate asset allocation, balancing riskier growth assets with negatively correlated fixed income assets and other investments.

As we head into year-end, we will continue to monitor economic developments and breaking headline news and will keep you updated with the most relevant information.
Please let me know if you have any questions or if you'd like to set up some time for your year-end review. I look forward to speaking with you.
Sincerely,
Tyler Daly
Financial Advisor
Raymond James Financial Services, Inc.

---
*Investing involves risk, and investors may incur a profit or a loss. Past performance is not an indication of future results and there is no assurance that any of the forecasts mentioned will occur. Investors cannot invest directly in an index. The Dow Jones Industrial Average is an unmanaged index of 30 widely held stocks. The NASDAQ Composite Index is an unmanaged index of all common stocks listed on the NASDAQ National Stock Market. The S&P 500 is an unmanaged index of 500 widely held stocks. The MSCI EAFE (Europe, Australia, Far East) index is an unmanaged index that is generally considered representative of the international stock market. International investing involves additional risks such as currency fluctuations, differing financial accounting standards, and possible political and economic instability. These risks are greater in emerging markets. The performance noted does not include fees or charges, which would reduce an investor's returns.
©2017 Raymond James Financial Services, Inc., member FINRA/SIPC. Securities offered through Raymond James Financial Services, Inc., member FINRA/SIPC, and are not insured by any financial institution insurance, the FDIC/NCUA or any other government agency, are not deposits or obligations of the financial institution, are not guaranteed by the financial institution, and are subject to risks, including the possible loss of principal. Raymond James is not affiliated with the financial institution or the investment center.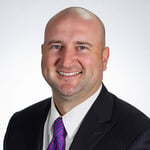 Tyler is a Financial Advisor with Raymond James. He is Series 7, 66 and Insurance licensed to assist his clients with all their investing, financial planning, and insurance needs. Tyler graduated from the University of Nebraska-Lincoln with a Bachelor's Degree in Diversified Agriculture. Away from business, he enjoys officiating high school basketball, golfing and team roping. Check the background of this investment professional on FINRA's Broker Check.
Get the latest news & stories in your inbox!